A connected product to save lives
The Sea Tag is a bracelet incorporating a Low Energy Bluetooth transmitter. It is paired with a connected device such as a smartphone or tablet, via a Flash code. When the connection between the transmitter and the phone is interrupted for more than 10 seconds, an alarm sounds and an SMS can be sent to a trusted person. The trigger takes place in two situations: if the Bluetooth transmitter is too far away or immersed, the water does not transmit the high frequencies. Both are synonymous with the Sea Tag carrier's fall overboard.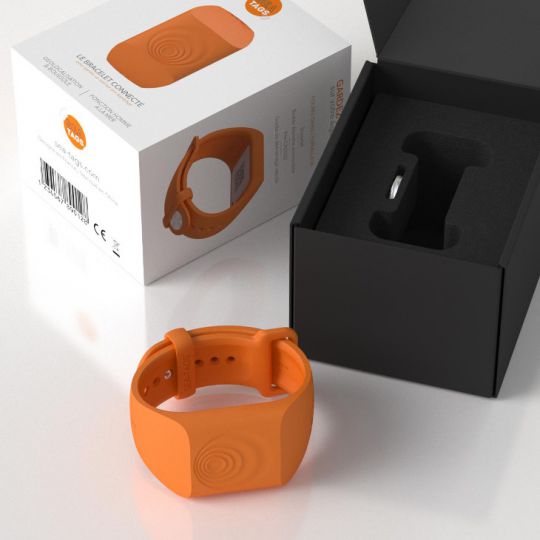 Via the free Sea Tags application, the person on board has information on the course to follow to reach the position where the crew member went overboard.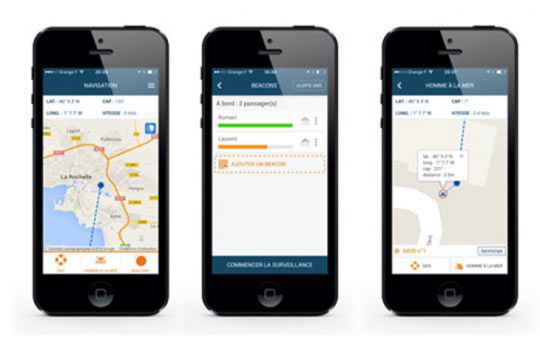 A tailor-made antenna
In order to meet the needs of man overboard detection, Sea Tags has developed a specific antenna. This has been certified for an emission of 110 m in an open environment. Taking into account obstacles on board, it can equip boats up to 50 feet.
DAME Design Award, an international springboard
According to Laurent Croisé, founder of Sea Tag, the DAME Design Award is a very good opportunity to find a distribution network and to be known internationally. "It's wonderful, today we're more selecting distributors than looking for them. In 3 days at METS, we did a year's work looking for dealers. We also saw the whole international nautical press march, there was a line on the stand."
While distribution in France in the USHIP network begins with the delivery of the first 1000 Sea Tags on 15 December, the company contacted distributors for Europe, the USA, Australia and New Zealand during METS.
The company does not intend to stop there and several developments are underway to conquer new markets and new applications.