Erplast becomes Laser Performance distributor for the South of France
French builder of Optimist and catamarans up to 16 feet, Erplast started a distribution activity with the Nacra brand in 2018. The company is pursuing this diversification by taking over the Laser Performance card for the south of France, previously held by Marçon Yachting. Erplast distributes the entire catalogue of Laser Performance dinghies in the area, except for departments 33, 40 and 64, where it is limited to the regatta offer.
A complement for sailing clubs
The dinghies of the British manufacturer complete the offer made in France by Erplast. "Laser Performance was looking for a distributor after its previous partner gave up its card. They came into contact thanks to our reputation in the market that interested them and we decided to trust them. It's an interesting addition to the range for Erplast, as we didn't have any polyethylene dinghies, especially for sailing clubs, to complement our Optimist boats," explains Jean-Christian Michel.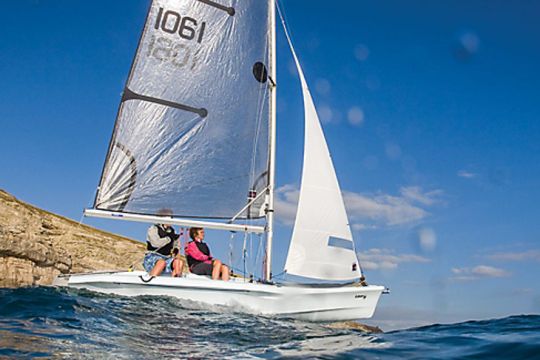 Concerning the future of Laser Performance in regattas against the new ILCA class (Editor's note: the dispute between the manufacturer of the Laser Olympic dinghies for Europe, Laser Performance, and the international association has led to the creation of a new Olympic series under the name ILCA, of which Laser Performance does not have a license ), Jean-Christian Michel is optimistic. "We will continue to promote the Laser. Many clubs are equipped and will continue to sail their youngsters on the Laser as long as there are competitions on the medium."
New products and a link with young sailors
For the future, Jean-Christian Michel is betting on the new boats and the anchoring of Erplast in light sailing. "We will continue to sell our boats live. We have a lot of contacts through the Optimist and the young people who switch to the Laser will remember our name. In addition, Laser Performance has presented us with some upcoming novelties for polyethylene boats. This is part of what attracted us" concludes the company manager.