A specialist in fittings and equipment for light sailing
Jean-Noël Héraud launched Yachting Accastillage in March 2020 in Nieul-sur-Mer in Charente-Maritime. Through his new company, the former employee of Yachting Thommeret, a historic player in the yachting industry, will distribute and market equipment primarily for light sailing. " Yachting Accastillage imports and distributes different brands such as RWO for deck fittings or PSP adhesives which are widely used for boat and sail repair. The material is available in bulk for yards" explains the founder. " We also import sails of Chinese manufacture, customizable in terms of color or with the logos of the sponsors. "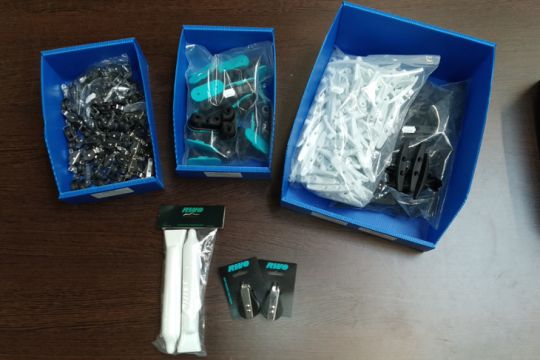 Yachting Accastillage also imports 2 Optimist models in polyethylene for sailing schools and in polyester for regattas.
A player at the service of professionals and sailing schools
Familiar with the sector, Jean-Noël Héraud has identified the light sailing niche as an opportunity. " There are a lot of people in the deck fittings for big boats, with a big cake to share. On the other hand, there is a small cake, but few people in the light sailing with things to do. For example, for rope below 6 mm, it's hard to find. Our first target customers are professionals (light sail shops, Hobie Cat distributors, small boatyards...) and sailing schools ". If Yachting Accastillage has an online shop for private yachtsmen, it is not its privileged target. " This should account for 5 to 10% of the activity. This is not our primary vocation "says Jean-Noël Héraud.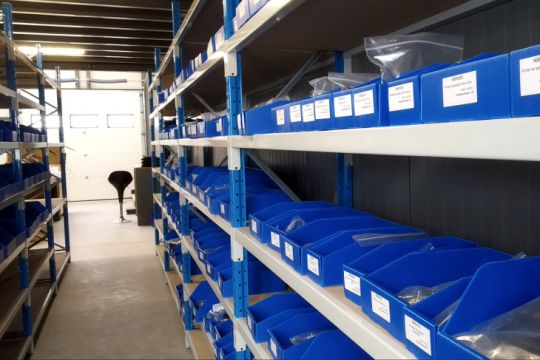 Yachting Premises Fittings
An optimistic opening against the backdrop of Covid-19
Yachting Accastillage is facing difficulties linked to the health crisis of the Covid-19, but its founder remains confident. " I pay rent today for a new 180 m² premises. The company was created in March 2020 and the turnover in March and April will be zero. It's obviously complicated and the planned hirings will wait. We're going to keep our backs to ourselves, but I remain confident in the long term "concludes Jean-Noël Héraud.