The 2Win sailboats change hands
The brand 2Win, well known in the light sailing world for its dinghies and catamarans, has changed owners. The entrepreneur François Lenoir, active in the nautical field through the brands Inox System and Yachting Thommeret, while the latter was being mothballed, sold 2Win to Damien Guieysse. The latter is familiar with the manufacturer of Twincat and other Tyka. "I was a 2Win dealer in the south of Nantes until the crisis of 2008. I always kept in touch with 2Win and Mr Lenoir" explains the new manager.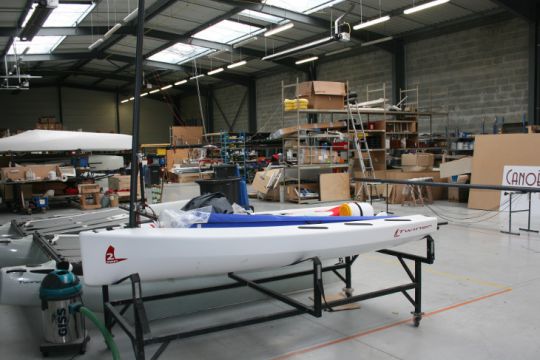 Relaunch the range of dinghies and catamarans
Damien Guieysse's initial objective is to restart production of the existing range of boats. " Production stopped in 2017 and 2Win was working with the existing stock. I had already bought the tooling for the Boutemy boats a year and a half ago (Editor's note: 2Win was born from the merger of the Boutemy dinghies and the Mystère catamarans). We've relaunched the Pixxys and the aim is to produce Tyka and Twincat 15s again from September 2020" he explains. The production of boat parts by various subcontractors, assembled in the South Vendée, should gradually be entirely repatriated to France.
Despite the context of the health crisis, the leader remains optimistic. "With lighter loads compared to the former 2Win operation, we are able to hold the crisis. The first Twincat 15s have already been sold and we're going to push on the polyethylene Optimist as soon as the clubs reopen."
Provide services to sailing schools
Damien Guieysse has been in the boating industry for more than 15 years and knows the light sailing world well. He runs Ile de Ré Voile, a sailing school with 3 sites on the Charente island and intends to build on this knowledge to best meet the needs. "My activities will be complementary to allow you to try out the boats. In addition, I want to develop a service offer with a workshop truck to offer maintenance directly in the sailing schools. For the existing models, we're going to keep the hulls, but work in particular on the deck coverings, which can be completely rebuilt in schools after 4 to 5 years," says Damien Guieysse.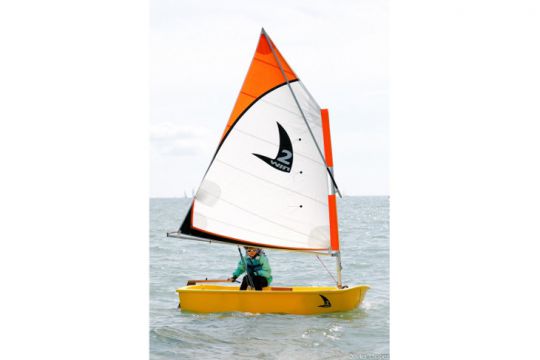 Towards more sustainable boats
In the medium term, 2Win wishes to work on the environmental impact of its boats. "We are going to look for a greater durability of the boats with more ecological materials and a longer lifespan. If we think about the school windsurf boards that are good to throw away after a 2 month season, there is a problem" concludes the director of 2Win."