Termination of the contract between ILCA and Laser Performance Europe
The International Laser Class Association (ILCA), the entity managing the Laser Drift Class, announced on March 17, 2019, that it had withdrawn Laser Performance Europe (LPE) from its status as an approved manufacturer. This decision follows a refusal by ILCA to control its production. "The heart of a class is the ability for any sailor to race against any other on an equivalent basis of play, and the only way we can guarantee this level of equality is to ensure that builders produce boats in strict compliance with the Laser Construction Manual. It's the same for all classes of one-design boats: if you can't be sure they're all the same, there's no more class," explains Tracy Usher, president of the Laser class. He confirms that LPE has unequivocally refused access to the classroom at his factory.
Trial around the name Laser
ILCA's announcement comes at a time when legal proceedings are underway between LPE and ILCA. "The parties have discovered each other, but this is only the first step in a long process. ILCA's position is not realistic today because they do not own the Laser name which belongs to Laser Performance. They cannot designate new builders," says Marçon Yachting, importer for the south of France.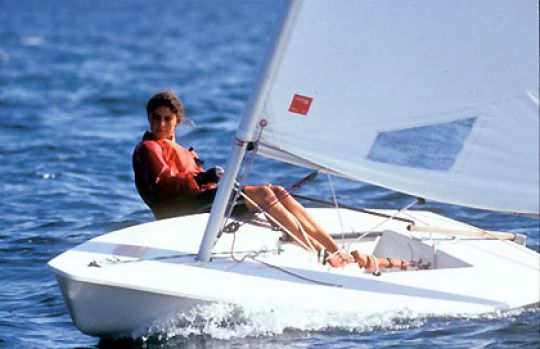 What are the consequences for the distribution of laser dinghies?
LPE still produces the majority of boats for Europe, Asia and the Americas and complements other manufacturers at major competitions. ILCA claims 14,000 members and states that more than 50,000 boaters regularly use lasers. The dinghy is one of the most famous of the light sail and the disappearance of the biggest producer could disrupt the fleet. Nevertheless, Chris Caldecoat, General Manager of Performance Sailcraft Australia (PSA), producer of lasers in Oceania, is reassuring. "PSA has the ability to supply the market until new manufacturers are identified in Europe and around the world."
On the French side, at Marçon Yachting, the news is also reassuring. "As long as the system evolves under the name Laser, nothing can happen. This has no impact on our sales. We have stock with big regattas coming in and equipment for rental and sale. What is unfortunate is that it is the sail in general that will suffer. Laser is the biggest class in the world!"
Bad news as the Olympic Games approach
The class indicates that Performance Sailcraft Japan, the 3rd licensed producer, will be able to supply all the boats for the Tokyo 2020 Olympic Games. The news nevertheless weakens the position of the solo dinghy, while the choice of the 2024 Olympic series remains complex.