BoatIndustry took advantage of the Optimist European Championships in Crozon-Morgat to interview Jean-Christian Michel, Erplast's manager. It provides us with elements of the dinghies and catamarans manufacturer's strategy.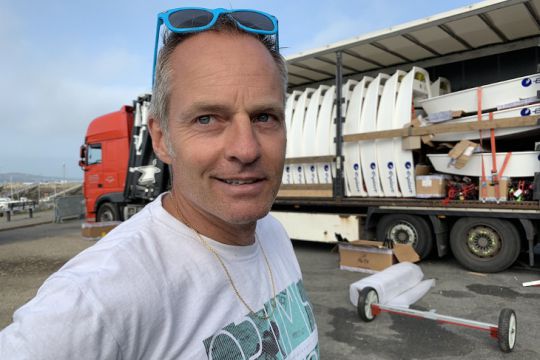 What are the reasons for your presence at the Optimist European Championships in Crozon Morgat?
We came as co-charter with Nautivela. Out of 294 runners, 50 Optimist for countries that came without boats were rented. Erplast has been building Optimists since 1983 and Oprimist regattas since 1998. Since the 1995 IODA gauge, there have been 150 control points with tolerances of 2 to 4 mm and an imposed draping plane. It's draconian. For us, being at the European Championships is clearly notoriety. The regatta is only 3% of the turnover, but it gives visibility internationally, with renowned coaches. We show a strong quality of Erplast: service and reactivity, to then sell the whole range of our range which is rather typical sailing school.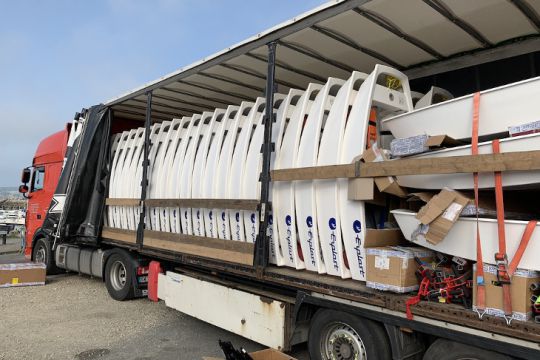 What is Erplast's annual boat production level?
Our core business is polyethylene. The first rotomoulded Optimist was manufactured in 1983. The first catamarans also in 1983. We make this evolve from year to year with technical innovations. Overall, we do 600 to 700 boats a year, Optimist and catamarans. The regatta represents about a hundred boats per year.
Who are Erplast's customers?
We equip many sailing schools in France. We have had a strong commercial will for the past one or two years to export abroad.
What are the keys to success for exporting?
Regional aid. The regions of Brittany and New Aquitaine in which we are located, with production in Lorient and headquarters in the Lot et Garonne, support us. It is financial support and also that of people who are used to going to other countries, via the chambers of commerce and industry.
And then, we also have a very complete and optimized range of boats in which we have complete confidence, which we are not ashamed to show elsewhere. There is Optilene, our polyethylene optimist with whom we have replaced many aluminium boats in sailing schools, which are looking for permanent boats that are always operational. With the release of the M 4 years ago, we have a complete range of catamarans from 10.5 to 16 feet, which is becoming more and more popular.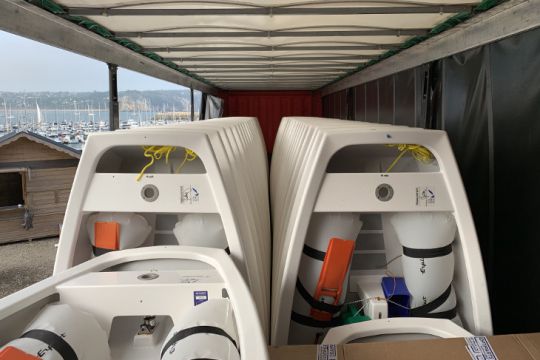 How many people work for Erplast? Who makes the hulls?
Erplast employs 8 people. We own our tools and the hulls are made by subcontractors: Rotomod, which makes kayaks and Sebico the owner of the Fun Yak brand.