Born in 1967, Hakim Rahmoun is almost bottle-fed with salt water since his father ran a diving club on the Algerian coast. Diving courses in summer, underwater work in winter, that's the rhythm of Larbi Rahmoun, Hakim's father. At six, the boy was already spending a lot of time on his father's boats, big Zodiacs with plywood floors and inflatable keels.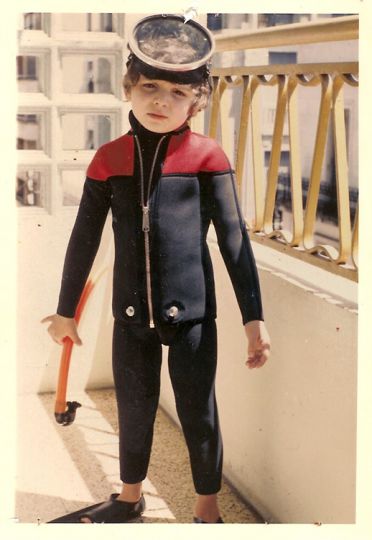 He dives with bottles for the first time... at 7 years old! "Hakim Rahmoun Olbia"Papa Larbi decides to build his own dive boat. In the end, a fisherman buys him the hull, it will be the beginning of a new activity: shipbuilding. The specialty? Fishing and working steel boats - then aluminum much later.
Discovering sailing with the family
In 1980, Larbi built a Rêve d'Antilles, the famous Finot plan popular with frequent travellers. "540" says Hakim," I loved it right away! As teenagers, my brother and I were interested in sliding: fun board for me, water skiing for him. " Aboard this robust steel cruiser named El Arabi, the family travels in the Mediterranean.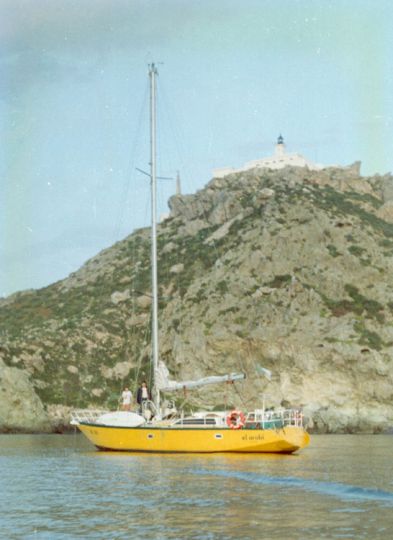 For Hakim, in company of his brother and his father, it is the learning of the manoeuvre of a real sailboat. In the early 1990s, as a young student, Hakim sailed in the summer. He became a father and maths teacher in Neuilly - in 1994, he made the most of his holidays... on board!
Takeover of Olbia Shipyard
In 2000, Hakim takes over Olbia shipyard in Hyères, specialized since 1988 in hull fittings, refit and saddlery. Our amateur boater becomes a professional boater, like his father. And like him, he is mainly interested in metal construction, rigour in wood, but not too much in polyester.
He continues to sail aboard his father's rugged aluminum boat - which has abandoned sailing and switched to the engine. But"540" during the summer holidays, it's not Hakim's thing. Especially since there is always a small boat - still motorized - or a semi-rigid, ready for an express trip to Porquerolles.
So, for the real cruise, Hakim prefers to rent sailboats. And then the handing over of the units fitted out by Olbia allow him to sail. Hakim is more and more interested in aluminium sailing boats - until he receives an estimate to refurbish a Pouvreau 11,30, or more exactly the prototype of this model signed Gilles Vaton, the big brother of Romanée.
The sail, but on an aluminium hull!
Under the name Chimère Rouge, this boat won the Baule-Dakar in her class in 1984. The three co-owners are well annoyed after their sailboat violently touched a rock in Lavezzi. No water, but the keel is twisted and the rudder almost blocked.
Its value is estimated by the expert at 30 000 euros... against 25 000 of works. "https://media.boatindustry.fr/boatindustry/27997/portrait-olbia-3.jpg" Haka Dada it comes from the song of Arthur H, Higelin's son, I like this title. A crazy guy, the piece just as much "Hakim Rahmoun Olbia"https://media.boatindustry.fr/boatindustry/27997/portrait-olbia-8.jpg"540">
A new range of baroudeurs
Strengthened by its links with the shipyard Méta and the naval architect Jean-Pierre Brouns, Hakim drew up the specifications for a new compact sailboat, but capable of embarking on ocean voyages. Thick aluminium shell - of course! -but polyester deck and bubble rouf The New World was born . Launched last summer and presented at the Grand Pavois. The second copy is being finished. He will be followed by two other boats, whose hulls are already at the yard. Given this success, the New World range could soon offer a big brother of 11 metres to the current 9 metres.