An expert in travel boat fittings
Now based in Gujan-Mestras on the shores of the Arcachon basin, Olbia Shipyard has 30 years of experience in boat building. As a showcase for the construction site, the New World, a model marketed by the company, should not make us forget its partnerships with other renowned professionals in the construction of travel sailing yachts, such as Méta. This history and his knowledge of the complete manufacturing process of furniture on board a sailboat make him a reference in this very specific nautical market.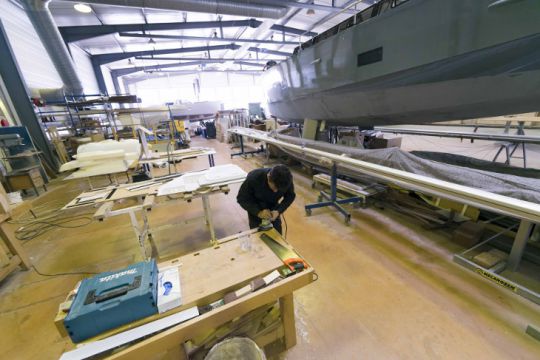 A contact person for naval architects
Long-distance shipping projects generally arise from a discussion between a naval architect and a yachtsman. When it comes to starting construction, the designer does not always want to get involved in complex site management. Olbia can then position itself as a prime contractor and become a single point of contact for naval architects and yachtsmen. The company chooses its partners while keeping control of the interior equipment.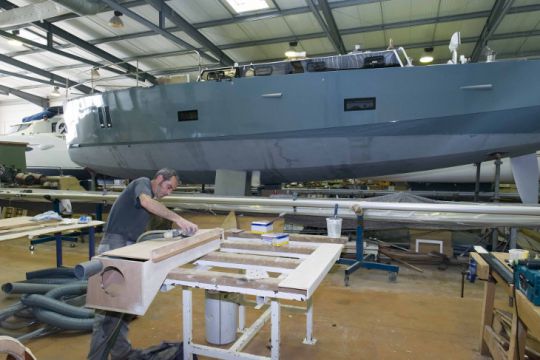 From the original project to the refurbishment and refit
In demand for sailboats and motorboats, Olbia shipyard knows how to respond to requests outside the beaten track. "We have just worked on an original balsa wood interior, for example," says Hakim Rahmoun, manager of Olbia. "We also do boat upgrades and more extensive refits to improve ergonomics, or change the floors. People are now looking for lighter interiors, so we also change varnishes and paints."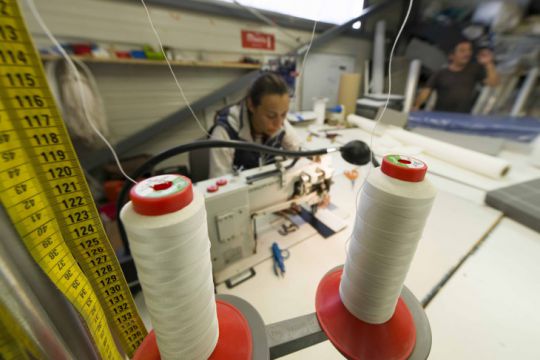 An internal saddlery workshop
Olbia also manufactures all its upholstery in-house. The company is part of the Sunbrella Marine Partner and Ferrari Premium Partner networks. In particular, it produces shade covers and protective covers for shipyards such as the manufacturer of high-end motor boats Couach.