The watermaker's experience
Compagnie Hydrotechnique has been distributing and designing watermakers for boats for many years. Thanks to a wide range of products, the equipment manufacturer can adapt to all types of navigation and all budgets.
Katadyn, for small boats and offshore racing
The Hydrotechnical Company's range starts with the watermakers of the Swiss brand Katadyn with a capacity of 1 L/h and 5.6 L/h. Compact and lightweight, they appeal to owners and builders of small boats, as well as ocean racing skippers. "Some people have several round the world trips in their wake and there is not much to do except for classic maintenance," says Bénédicte Taillefer. These units consume little energy and are available at an affordable price, from 800 to 3000 ?.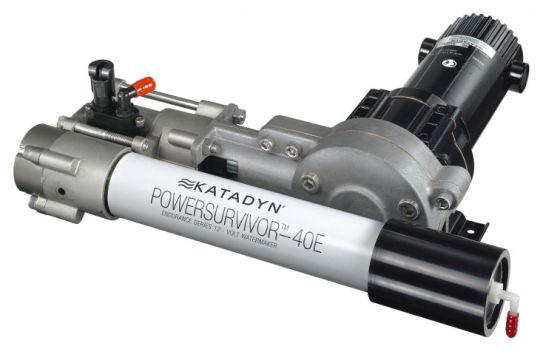 Sea Recovery, for long cruising and comfort
Distributed by the Hydrotechnical Company for over 30 years, the American Sea Recovery watermakers produce between 90 L/h to 280 L/h of fresh water. Very present from the first assembly on multihulls and sailing boats, they offer all the modern technologies, with a great automation for an easy use. They benefit from the assistance network of the American group Parker, owner of the brand.
Unitam, the simple and efficient watermaker
Complexity and electronics can be scary for crucial equipment such as watermakers. For greater simplicity and rusticity, the Hydrotechnical Company has developed its own range under the name Unitam. Without electronics, assembled from distribution parts marketed worldwide, they guarantee reliability and reasonable prices. Fresh water production capacity varies from 30 L/h to 280 L/h.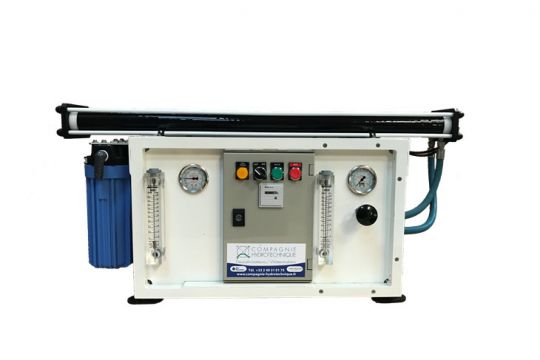 Easy to install
All watermakers are available in a compact version on a chassis or in a modular version. They are therefore best integrated into the spaces available on board the boat.
Network and service
All the watermakers in the catalogue are available within a maximum of 15 days from the Hydrotechnical Company. The company has a network of agents, trained by it throughout the French coast. The company provides installation and after-sales service for its products, but also for competing brands. It also markets the necessary consumables, filters and spare parts throughout the life of the products.