Monitor your boat from your smartphone
The Glomex boat antenna and communication specialist has developed Zigboat, a remote boat monitoring solution. An integrated device, it consists of a ZigBee platform (protocol used in particular for the home automation of Philips Hue bulbs) communicating with wireless sensors distributed in the boat's critical areas. All system components and the multi-layer communication protocol have been developed by Glomex for better security. The information is then sent via Wi-Fi or 4G to the yachtsman's phone through an application available on Apple and Android. Alert notifications are sent on the specified number.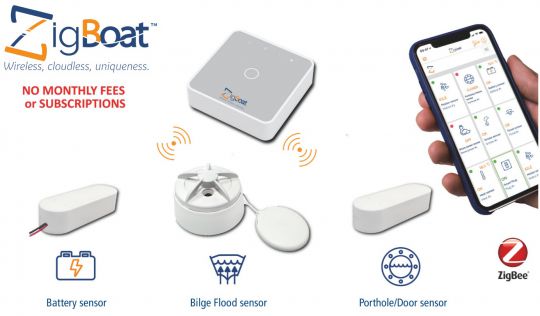 From the bilge flooding sensor to the camera on deck
The basic kit is available with a ZigBee gateway, data collection box, 3G key, battery sensor, water in hold sensor and door open sensor. The boat owner can then add sensors on demand, such as motion, heat or smoke sensors.
Connected socket or power relay devices allow remote control of on-board equipment, such as a heater or bilge pump. The Glomex GPS coupled to the ZigBoat allows remote tracking of the boat and alerting in case of exit from the area. The addition of the CamBoat night vision camera linked to a 3G antenna and a motion sensor ensures video recording in case of suspected intrusion on the boat.
Glomex thus offers a fully integrated solution.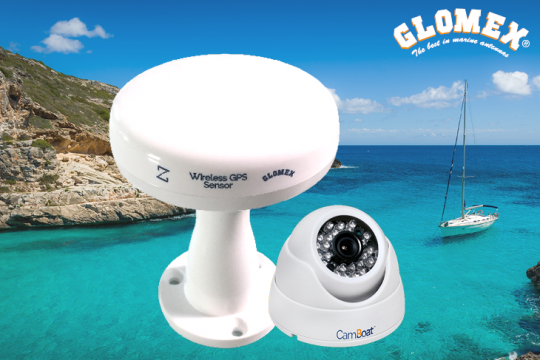 No Glomex subscription
Glomex relies on a low price for its ZigBoat offer. The absence of a subscription from the manufacturer limits the cost of use. The yachtsman simply obtains a 3G chip from his personal operator.
Easy to install
Completely wireless, Zigboat is easy to install. The installer has no cables to pull, making it easy to do when refitting a boat in retrofit. Plug and Play device, Zigboat does not require any complex configuration during commissioning. Equipment pairing is made easier.
Maintenance is limited. Glomex announces 5 years of autonomy for its lithium battery sensors and 1 year for those using AA batteries.
Training in France by VDM Reya
VDM Reya is responsible for the distribution of Glomex products in France. The plant is setting up training courses for installers in France with the Italian manufacturer. It also provides after-sales service and its hotline provides remote support.
Recommended retail price incl. VAT:
Zigboat Starter Kit: 549.00?
Camboat: 169.00?
GPS: 175.80?
WebBoat : 499.00?