A NMEA protocol specialist
The British company Actisense has made its reputation thanks to the NMEA0183 communication protocol. After starting with the production of solutions to facilitate wiring in NMEA0183 (multiplexing, distribution and data isolation) Actisense started manufacturing cables, interfaces, tools for networks in NMEA 2000, with the advent of this protocol. Actisense's flagship products are the conversion gateways between these two worlds of data communication.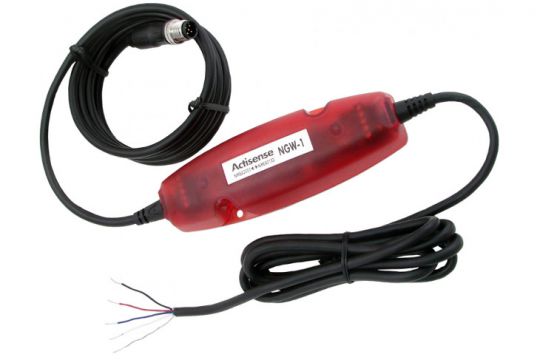 Communicate NMEA 2000, USB, AIS and SeaTalk
At a time when data are at the heart of the development of connected boats and navigation software, it has become necessary to communicate the NMEA 2000 network of electronic equipment specifically designed for marine use on board with the rest of the equipment. For this purpose, Actisense has developed a series of boxes allowing interfacing with other devices:
NGW1 : wired ISO solution providing the gateway between NMEA0183 and NMEA 2000 and vice versa
NGW1-USB: for sending data to a computer via a USB port and vice versa. The USB port is in NMEA0183 format, its speed can be configured according to the use.
NGW1-STNG: for communication with the SeaTalk NG network of Raymarine brand electronics
NGW1-AIS: for converting AIS data to NMEA0183 and vice versa via a NMEA0183 port configured by default to 38400 Bds.
EMU-1: for sending common rail motor parameters to standard on-board displays in NMEA 2000. An attractive option for refitting motor boats.
W2-K: for sending NMEA 2000 data to a tablet or smartphone for use on navigation software via Wifi. The case with an SD card allows data recording.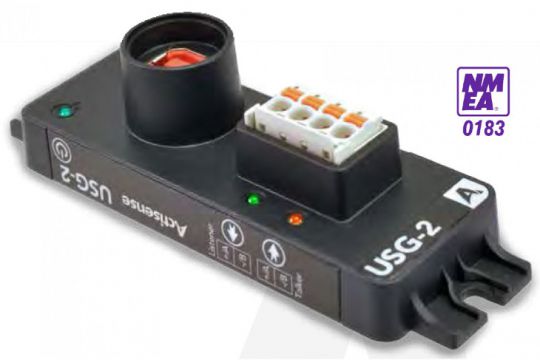 USG-2: Optically isolated USB/NMEA0183 gateway
To simplify installation and provide cost-effective solutions, Actisense has developed integrated kits for small boats, such as the A2K-SBN-1, which includes a multi-point box and a pre-wired wired network.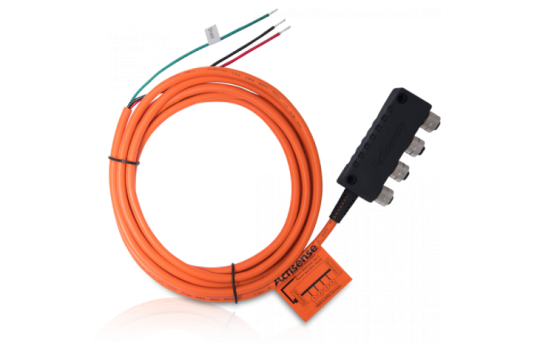 NMEA network configuration and development tools
In addition to the interfaces, Actisense has designed the NGT1 network reading gateway. With its NMEA Reader software, the tool allows you to list the devices and their pgn on board a boat. It reads all the data circulating on the network with a recording option. Installers can modify hardware parameters, debug and configure a NMEA 2000 installation. The tool is also intended for Actisense partner navigation software developers to create interfaces with NMEA sensors.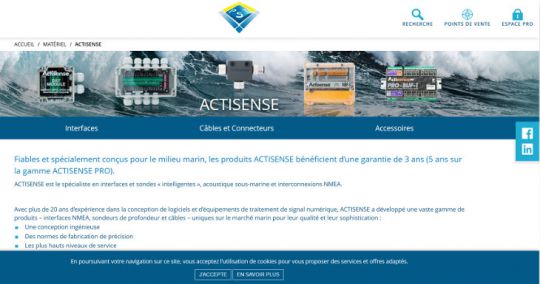 Accessibility and support
All Actisense products are imported into France by PST France, which provides commercial and technical assistance, as well as dealer training. PST can rely on its recently launched new website www.pstfrance.com to provide as much data as possible to its customers.
The current materials are available from stock.