Tenderlift is recognized as the leader in hydraulic solutions for boats: platforms, walkways, tender support... Launched more than 10 years ago and acquired in 2016, this company based in Canet-en-Roussillon has grown rapidly in recent years. Thus the number of employees has increased from 7 to 18 and the products sold have also increased significantly (in 2015, Tenderlift manufactured 2 hydraulic platforms per month, it now makes 8 per month and plans to produce 12 per month in 2020. Today the strongest development is abroad with 10 agents present in the world.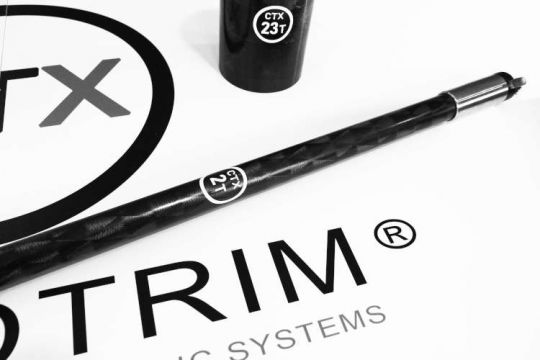 All the know-how is concentrated in this same company which manufactures both the aluminium part (structure) and the hydraulic part (cylinders). It is this expertise in this hydraulic field that has enabled the design office to design new particularly light cylinders.
Sold under the Carbotrim brand, the cylinder body is a carbon tube while the axle is a hollow rod (aluminium or stainless steel). This hollow rod contains a Dyneema rope for strength. This model is patented. The carbon tube is manufactured by winding to have very thin and regular walls.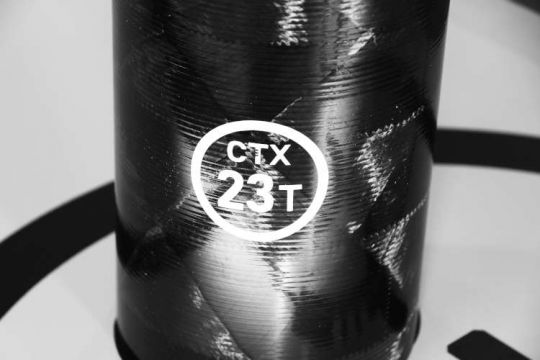 Very light, this cylinder can only pull (and not push). It will be much sought after on sailboats as a jack in the boom for sheeting or under the deck for jib sheets. It will be well suited for racing yachts or superyachts.
For the same power, a Carbotrim cylinder is 10 times lighter than a stainless steel cylinder and 4 times lighter than an aluminium cylinder. There is no doubt that it will delight sailing enthusiasts who are always looking for the slightest superfluous kilo.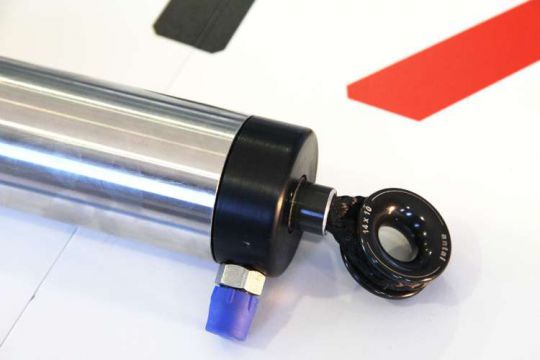 Even if Carbotrim announces a catalogue of 5 models (5 tube diameters for cylinders from 2 to 23 tons) in order to facilitate production, this company is able to study all specific requests and make custom-made products.