BoatIndustry met Stephan Constance, President of Grand Large Yachting, at the fall boat shows. It was an opportunity to discuss the group's different brands. This first part of the interview is dedicated to the Gunboat multihulls and the top-of-the-range Garcia yachts.
You took over the American multihulls Gunboat in May 2016. Where is the new Grand Large Yachting catamaran brand?
We had established a roadmap 2 years ago that specified that we would create a shipyard, set up a design team, launch a new boat, learn carbon-epoxy and the management of large infusion parts in one-shot. This roadmap is respected within 15 days. I think this is a real proof of maturity for the Grand Large Yachting group. We have deregistered all the major points. There are boats sold according to plans. We are upwind of the buoy on the weights. The launch of the 1st catamaran is scheduled for early November for a first delivery in February. It was necessary to learn new ways of working, with suppliers for example. For furniture, we work with Falcon suppliers (Editor's note: private jets)! For production, for example, all front inserts must be provided. So far, so good!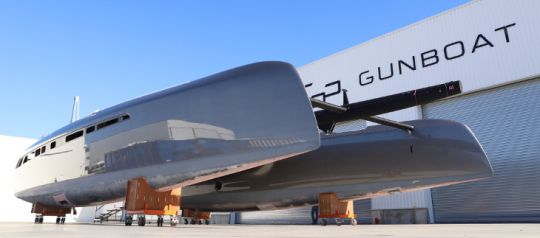 Gunboat 68 n°1 takes shape
If we remain in the top-of-the-range brands segment, what is the situation of Garcia sailboats?
Garcia, this is a bit of a divine surprise. We thought there was a niche, taken by very few actors. It's a bit like "Winners take all"! We have good feedback on the Exploration range. We increase the size with Exploration 60 because we think it is legitimate to have room for this type of program. Travel and autonomy are not opposed to comfort and luxury. Why does it have to be roots to be on the trip?! We are now working at a rate of about ten boats per year.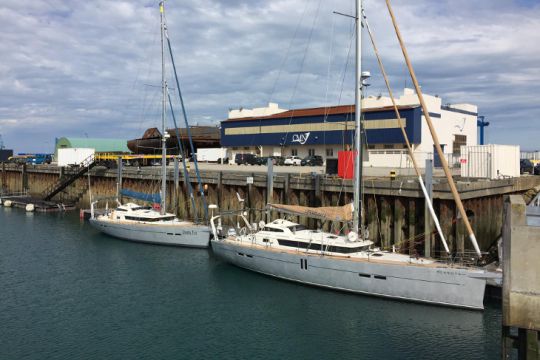 The sailboats Exploration 45 and Exploration 52 of Garcia Yachting
What about the production of one-off boats at Garcia Yachting?
We are consulted for custom sailboats, but often this does not work. It remains in the brand's DNA. We have 30 people, naval architects and engineers in the various design offices of the Grand Large Yachting group, who can be mobilised if necessary on a single project, as we have done at times for Gunboat.