A well-established collaboration
Jean-Michel Dufourc has been working with the Polish yard TES Yacht for many years. Since 2009, he has been the brand's importer, specialising in integral dinghies with folding masts, in France and French-speaking Europe. He was thus able to establish a relationship of trust and mutual respect with Tomasz Siwik, owner of the TES Yacht yard and a naval architect trained in Gdansk.
A niche to develop
During these years, Jean-Michel Dufourc was able to observe the market of integral, transportable dinghies. He is convinced that this niche, more developed in Northern Europe, can grow in France, notably because of the lack of port berths. He therefore offered TES Yacht to work on a new boat, better suited to its market.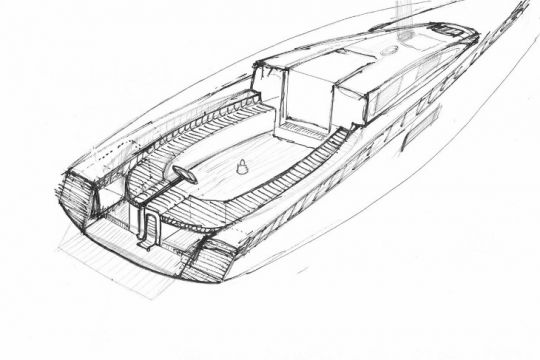 Sketch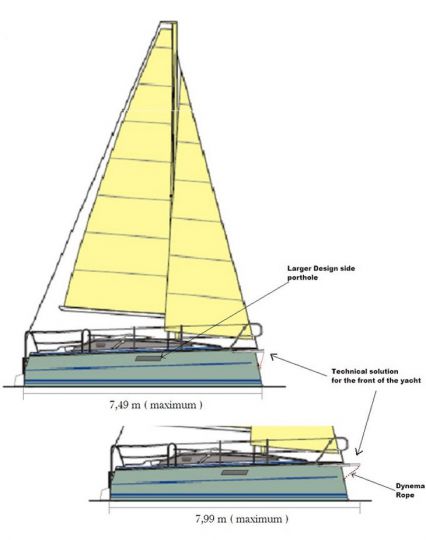 Sketch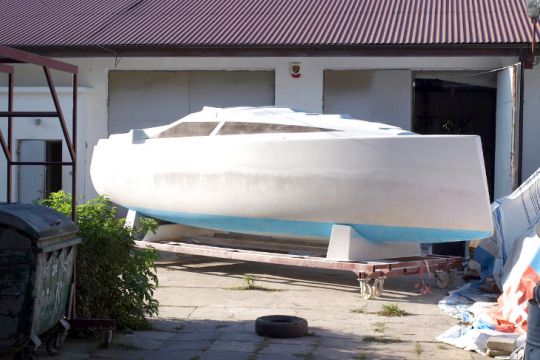 Maquettage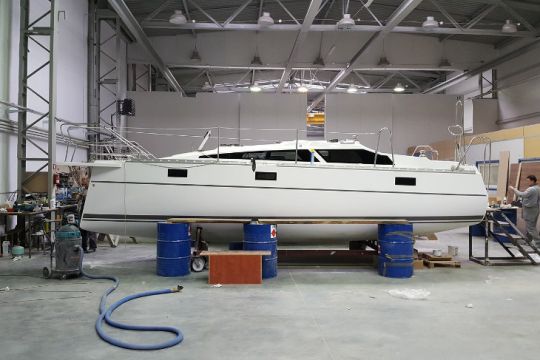 Production of the series head
Shipyard-reseller partnership
Supported by a friend architect building, the French retailer of TES Yacht starts from the blank sheet of paper to design the new sailboat. The plans for the TES 246 Versus will emerge from exchanges with the site. When asked about the renewal elements of TES yachts introduced for the French market, Jean-Michel Dufourc quotes 3:
"a fun-slip hull, more modern
a more attractive design
a maxi-comfort on board, with 6 fixed berths and headroom"
The main characteristics of all TES sailboats remain, of course, namely an integral dinghy with a folding mast, transportable, to be able to sail anywhere. An essential point for Jean-Michel Dufourc:"We're not just buying the boat, but a sailing programme. And here, it's vast."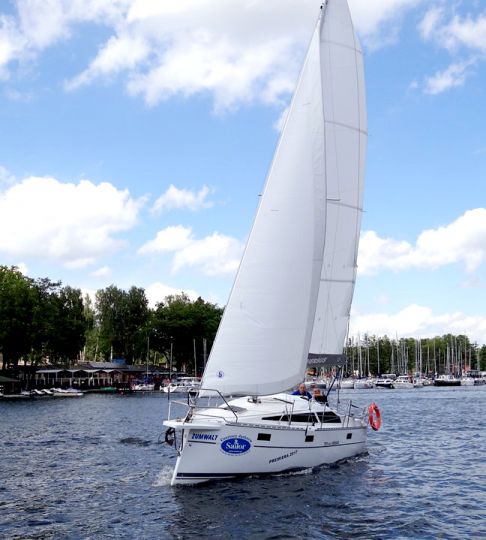 First tests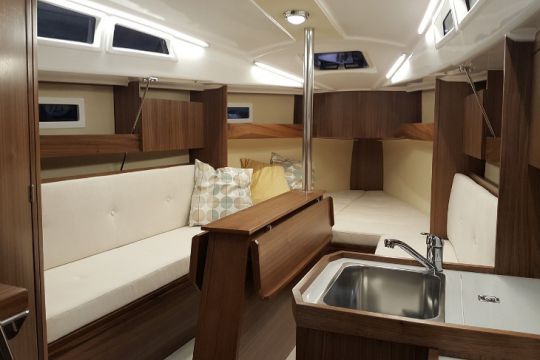 Square
Fall Presentation
The first model was finalized, after a first presentation in May at the Warsaw show. It will be presented at the Grand Pavois 2017, then roaming in France and Europe in the following months.