Birth in the wake of the Avocet 50 catamaran
The Grand Largue Composites project was born from the Avocet 50 catamaran project. The owner of the sailboat, Jean-François Lilti, brought in Xavier Gosselin to finish his boat. "The idea behind this catamaran was to have a multihull simple enough to be able to go offshore racing without requiring the support of large infrastructures," he explains. Once completed, the two partners decided to continue the adventure and launched the Grand Largue Composites project in 2007 near Caen. Xavier Gosselin, the backbone of the project, is responsible for the company, which currently has 6 employees and relies on specific skills depending on the projects.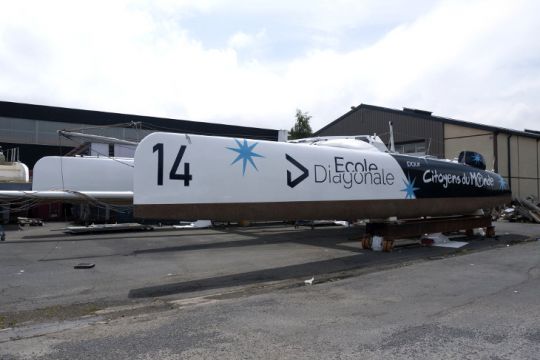 A specialist in epoxy infusion
Grand Largue Composites' know-how lies in the control of manufacturing processes. "Our specialty is epoxy infusion on small parts. Then we adapt to the customer. We subcontract parts for offshore racing, such as Multiplast or Yoann Richomme's Class40 Veedol bridge. We also make heating molds for the aeronautics industry. We are on the fringe of polyester, which makes up 90% of the volume in the nautical sector," illustrates Xavier Gosselin.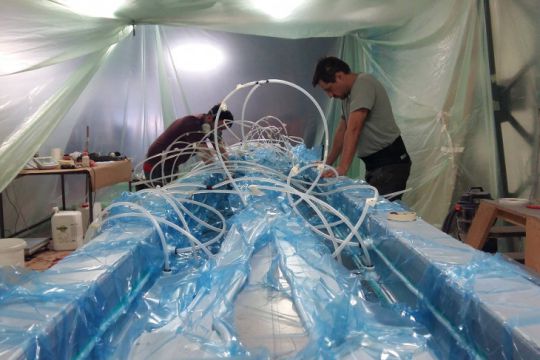 A basin in development in Caen
Boating represents 65% of GL Composites' business. In addition to a few unique boats, the company regularly collaborates on sailboat optimization and refit projects with other partners in the Caen area, which is experiencing real growth through companies such as V1D2, Shoreteam Yard and Normandy Yacht Service. "It has been problematic for years to keep a nautical sector on industrial wasteland, but now the elected representatives are supporting us. Caen Tech Mer has made it possible to trigger things," says Xavier Gosselin.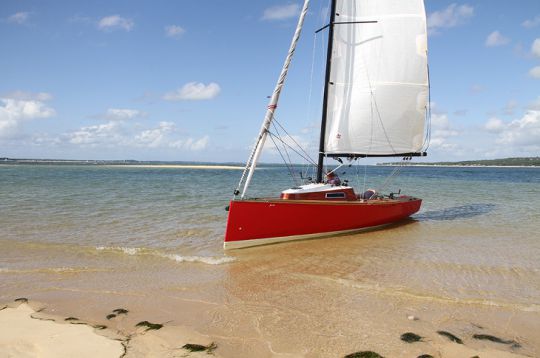 Takeover of the XO range of sailing yachts
GL Composites has just taken over the construction for the after-sales service of the hulls of the M2 catamarans. But the biggest innovation of 2019 is the revival of the XO monohulls, designed by Paolo Bua. After having built the hulls of the XO Classic, then the entire boat for the last unit, GL Composites also takes over the XO Racer range. "We are in the process of transferring production. All the tools are there and we are also gradually taking over sales management," says Xavier Gosselin.