SAERflow, a draining fabric to diffuse the resin to the heart
SAERflow is a biaxial fabric (+/-45░), made of E glass fibre to which a synthetic material is added. The latter makes the complex incompressible during vacuuming. Draining, SAERflow thus allows excellent resin flow during infusion and replaces conventional drainage grids. Positioned at the heart of the fold stacking and not on an external face, it also avoids the creation of preferential diffusion paths.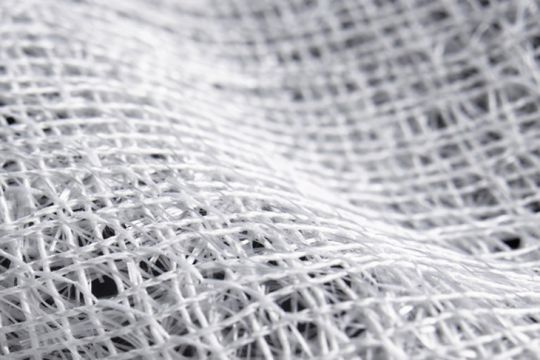 A fold of SAERflow allows the resin to be diffused at a standard speed (equivalent to a drainage grid) into parts up to 8 to 10 mm thick. The use of several SAERflow folds in the same room allows optimal infusion and faster diffusion in thick monolithic parts such as deck or hull moulds.

A mechanical and ecological gain
Integrating a BX 300 biaxial, SAERflow can be directly taken into account in the calculation of the boat's structure. SAERTEX also offers SAERflow in the form of complexes with other weights and materials such as carbon or aramid. "By combining it with a BD 600, we offer a standard quadriaxial of the QX900 self-draining type that fully meets the boating market in comparison to the traditionally popular QX 800," explains Lionel Tourtour, Sales Manager for Southern Europe, Maghreb and Turkey at SAERTEX.
While a conventional infusion process requires the use of an external draining grid, a perforated film and a tear-off fabric under the vacuum tarp, SAERTEX's innovation is to be satisfied with the SAERflow that remains in the final part. By dispensing with the vast majority of peripherals and consumables, the boat builder drastically reduces its waste and its environmental impact. Lighter boats, which consume less fuel and create less waste during their manufacture. These are SAERTEX's motivations for innovation and resource protection.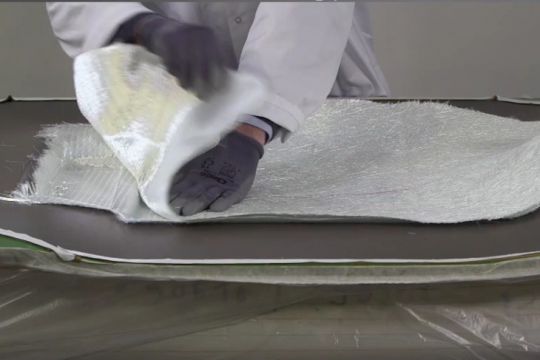 Make your hulls faster and cheaper
SAERflow allows the shipyard to save money in the implementation of infusion. Beyond the cost and time savings associated with the removal of consumables, the drapability of the material makes it possible to gain in productivity. With a flexibility comparable to a normal fabric, it is easier to place than infusion grids. "We have seen time savings of up to 50%," says Lionel Tourtour. "With SAERflow, everyone can make a successful infusion. We should have them in all workshops and training centres!"