Vitagliss, the advantages of silicone antifouling
The marine paint brand Vitamarine offers Vitagliss in its range of protection against soiling of boat hulls. It is a 2nd generation silicone antifouling paint. Free of biocides, these products fully comply with the new European regulations on shell paints. Compared to the first silicone solutions released in the 2000s, Vitagliss has 2 important advantages:
self-cleaning while sailing is done at a slower speed. From 12 knots, sailboats and motorboats see dirt and fouling come off naturally. For slower boats, a simple sponge bath is enough to restore the hull's glide.
implementation is simplified. Mono-component, unlike the two-component products of the early days, Vitagliss is applied as a classic antifouling, with the usual tools, whether it is a spray gun or roller and brush.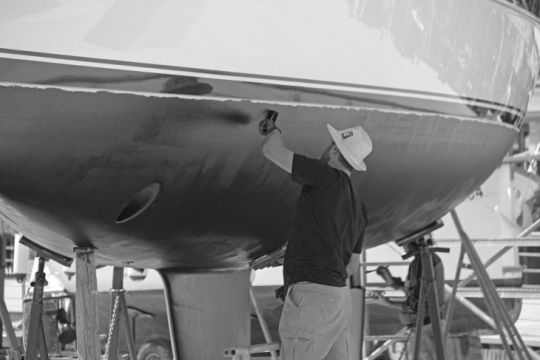 Quality/price ratio
"Vitagliss offers a good quality/price ratio. Its 24-month lifespan, reaching 2 seasons without renewing the antifouling, makes it easy to compensate for the initial additional cost and to find a good economic balance," explains Ludovic Burgaud, Vitamarine's sales manager.
Vitagliss is available in 5 matt colours: white, grey, blue, navy or black. Antifouling is sold in 0.75 L, 2.5 L or 20 L containers. It is applicable on all substrates, including aluminium.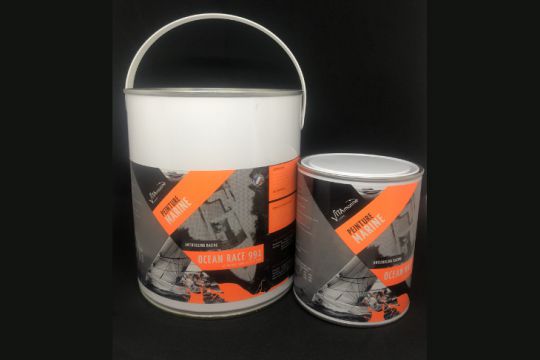 A global reflection on paint systems
Beyond Vitagliss, Vitamarine continues its development work on marine paints, reflecting on the global paint system. In particular, the brand offers antifoulings in yellow or fluorescent orange PTFE for racing yachts in accordance with the ISAF standard governing the Offshore Race for monohulls and multihulls. The various Vitapox epoxy primers ensure the preparation of new hulls or the isolation of the new antifouling from the old layers left in place. Relying on its chemical know-how, SOLTA, the French company behind the Vitamarine brand, is working in R&D on new generation biocides for tomorrow's antifouling products, but also on bio-sourced, environmentally friendly coatings, particularly for the deck of boats.