Bringing the experience of production boats to the one-off
Malvaux Marine offers its products and services to professionals, shipyards and boat builders, as well as to private boaters, to create an interior adapted to unitary construction projects. "We were able to adapt the Naviline process used for production boats to the specificities of the one-off," explains Cyril Baudu, in charge of the sector at Naviline. "During the exchange with the customer, we define the budget envelope and the material specifications (panel, fuel, hardware...), then we write a quote."
Depending on the elements provided by the customer, Naviline is able to remodel the hull from the existing one by a 3D scan, or to use the architects' digital files, with or without prior interior design.
All the elements of the boat's layout are modelled in 3D by Naviline for production, integrating the game and accessories, just like a production boat. At the end, the customer receives a 3D file, a complete nomenclature and assembly files.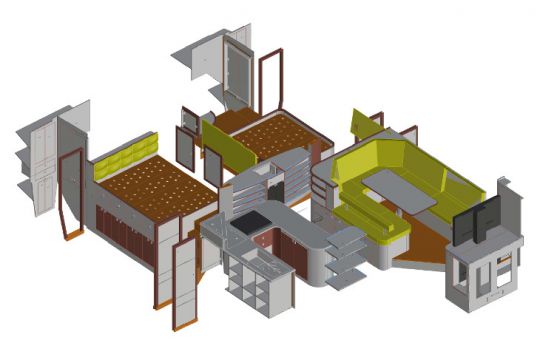 Furniture adapted to the boat's configuration
In a unitary project, the integration of furniture can take place at different stages of the boat's construction. To provide the best possible response, Malvaux Marine knows how to propose appropriate solutions:
furniture in finished modules ready to install, ideal before bridging or in the case of large downpipes.
a kit delivery, cut with the plated fields and finishes already made
a pre-cut and raw kit. In this case, the site takes care of the finishing touches.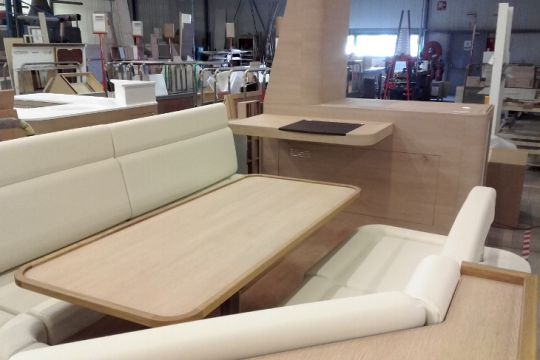 Materials and services for one-off boats
To best meet the needs of the custom sailboat and motor boat market, Malvaux Marine offers, in addition to the classic varnished finishes, matt, satin or high gloss lacquers. "The brilliant yachtsman who has his one-off built is very pleased with the great brilliance," says Thibaut Chrétien, commercial manager of Malvaux Marine, the entity that brings together the marine activities of the Malvaux group, owner of Naviline. The customer is also able to choose lightweight panels for boats looking for performance and weight savings.
To simplify project management for the customer, Naviline also offers the supply of the boat's upholstery, which is often essential in high-end vessels.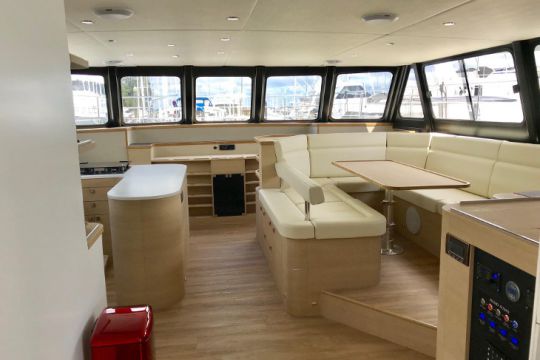 Sending furniture on ships abroad
One-off projects are carried out all over the world. To ensure customer satisfaction, Malvaux Marine manages the shipment of products after receipt by customers at its premises. Furniture shipped to distant destinations is sent in insulated containers, equipped with dehumidifiers for proper humidity management and wood preservation. The inside of the boat can then take shape!
Faced with the development of the market, Malvaux Marine launched a staff recruitment plan.