The Ocean Paths Group in receivership
The boat sales concession environment is changing rapidly in France. The emergence of major marine distributors, similar to other European yachting markets, seems likely. In this context, the announcement of the placement in receivership of the Chemins d'Océans group, the largest French concessionaire of the Bénéteau group, through the Lagoon, Bénéteau, Four Winns and Scarab brands, with around 150 boats per year, may surprise. We interviewed Pierre Trauchessec, the company's president, to learn more about the context.
Can you explain the context that led to the placement of the Chemins d'Océans group in receivership?
Pierre Trauchessec : This difficulty occurs 1 year after the acquisition of the Massif Marine group. The transaction was completed in October 2017 and is therefore the first accounting year since the takeover. There has been a combination of external and internal problems that have led to cash flow difficulties. We had to manage a company that doubled in size, in multi-site and multi-shift.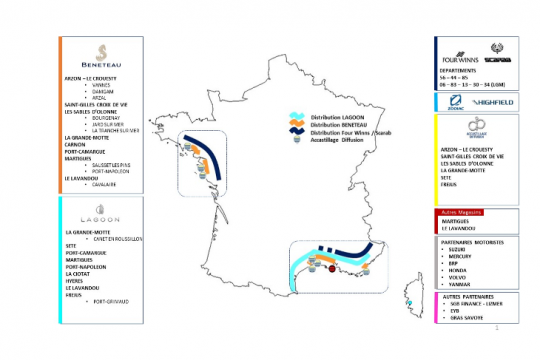 What were the problems encountered?
On the one hand, delivery times in 2018 have lengthened, particularly on catamarans, delaying collections. I tend to say that we have never sold so many catamarans and that we have never delivered so few as in 2018. We also had a stock rotation problem on the American brands Four Winns and Scarab, which were difficult to sell.
On the other hand, the structure has grown with a high wage bill.
What do you expect from the recovery procedure for the Ocean Paths group?
The procedure is launched separately for each of the group's entities. The objective is to protect the sustainability of the activities and to have a period of oxygenation, with a freeze on bank debts. We will be able to consider a re-spreading with a level of reimbursement more in line with the level of profitability of a boating company.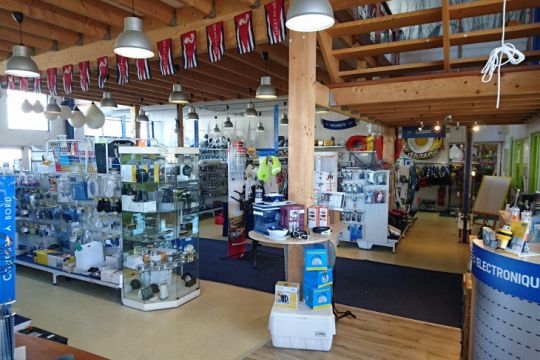 Warehouse Equipment Distribution of the Chemins d'Océans group
What will be the practical and strategic consequences?
There will be no local impact on the activity in sales, stores and workshops. We will have to implement an economic redundancy plan for group functions to restore a payroll ratio that is more in line with the business. ( The group currently employs 85 permanent employees and about ten seasonal workers.).
From a strategic point of view, we will refocus on our activities. Lagoon and Bénéteau gave us their support. However, we will not continue on the Four Winns and Scarab route. We will also continue with Accastillage Diffusion, Suzuki and Mercury. It is a question of finding the right setting because in boating, as soon as you move away from the sketch, you are quickly caught up.