15 years of success
Sunreef Yachts celebrated its 15th anniversary at the Cannes Yachting Festival 2017. The yard, a specialist in very high-end catamarans, was created in 2002 in Poland by the Alsatian Francis Lapp. The contractor, who had been established in the country since 1992, already owned several construction and electricity companies. He wanted to build a 4th catamaran for his charter fleet and launched Sunreef Yachts for this purpose. As he recalls:"The beginnings were very difficult. At the first Monaco boat show, many visitors no longer even wanted to visit when they learned that the boat was being built in Poland." Fortunately for Sunreef Yachts, the situation has changed and the company now employs 500 people, including more than 50 in the design office in Gdansk.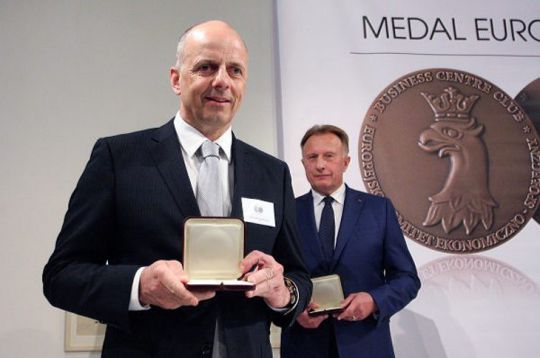 Francis Lapp, founder of Sunreef Yachts
2 new catamaran lines
During the Cannes boat show, Sunreef Yachts launched a new range of catamarans. Presented as traditional, its main characteristics are not unlike those of the large production catamarans, as can be seen on the model of the 60 footer revealed at the show. There is a front cockpit accessible through a door in front of the roof as well as a large rear space, mixed between the outside and the inside. The yard nevertheless insists on the entirely custom character of its boats, from the hull materials to the accommodation.
A second range, on which the Sunreef team maintains the mystery, should see the light of day by the end of 2017, still around 60 to 80 feet.
A new factory in Dubai
While three 60 feet and two 80 feet of the new range have already been sold, the yard has a full order book. 18 boats were delivered in 2016-2017. The turnover today is 22 M €. "The objective is to reach 100 M € in 4 years", Francis Lapp explains to BoatIndustry.com.
In view of the difficulty in recruiting personnel in Poland and the sales prospects for the motorboat catamaran project launched in 2017, Sunreef Yachts is also considering opening a factory in Dubai, as close as possible to customers in the yachting and military sectors. From Poland to the Middle East, Sunreef Yachts' ambitions are high.
Sunreef hydrofoil catamaran