Loxo 32, 1st motor boat from Structures
At the heart of summer and on the eve of summer's closure, Combrit Structures discreetly delivered the first images of its latest boat on social networks. It is not the new sailing boat of the Pogo range which made the fame of the yard, but a motor boat! For its designers, the Loxo 32 meets the following specifications:"To create a comfortable and very fuel-efficient motorized cruise ship, thus offering a large range of action It is therefore in design category B, allowing you to sail up to 8 and 8m troughs.
A light boat for reasoned speeds
The Loxo 32 is built according to the techniques that have made the reputation of the yard and the Pogo. The hull and superstructures are made of composite sandwich infusion. The light displacement of this 9.5 m long and 2.54 m wide motor boat is between 1700 and 1900 kg depending on the motorization. Optimized for this displacement, the hull makes it possible to reach target speeds between 10 and 15 knots, while limiting consumption. The Loxo 32 is available in single or twin-engine versions for 50 to 75 horsepower.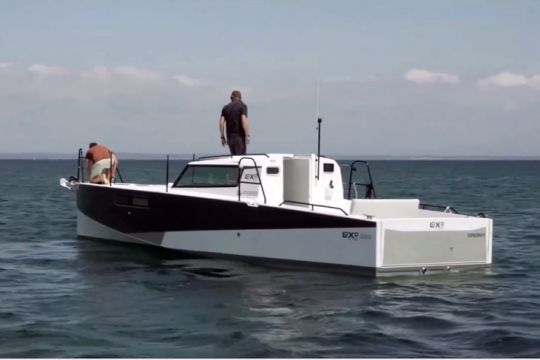 A way of diversification for racing cruising yards
By opening up to motorboats, Structures is following a path that inspires many sailboatyards, as we have seen in other market segments with Maxus on the monohull or Fountaine-Pajot on the catamaran. The composite know-how of cruising yacht builders makes it possible to produce light boats and thus limit consumption in a context of long-term increase in fuel costs and environmental awareness. Structures also accompanies the passage of part of the elderly yachtsmen, with strong purchasing power, from the sporting cruise to sailing on a Pogo towards the engine. The information to come in the fall, especially in terms of price, will specify the positioning of the site.