Rescue of the Ikone Sailing Vessels
After the bankruptcy of the Espace Vag shipyard, all the equipment and tools related to the construction of its boats were auctioned in November 2019. Philippe Goyat had then bought the moulds of the sailing yachts Ikone 5.50, Ikone 6.0, Ikone 6.50 and Ikone 7.50 through his company Francophil, with the ambition of bringing them back into service . "Since then, I have also bought at auction the only Ikone 6.50 produced by the yard. (Editor's note: this is the model being launched at the time of Espace Vag's liquidation)" says the entrepreneur, who continues to invest in the brand.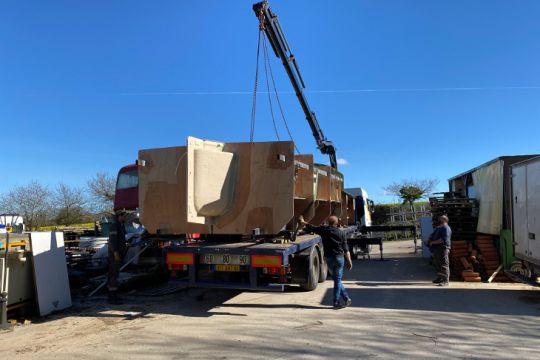 Bagou Boats will produce the Ikone sailboats
After considering proposing to different shipyards to produce each Ikone model, Philippe Goyat finally reached an agreement with Jérôme Clément's Bagou Boats shipyard in Lorient. "I had contacts with craftsmen, but without buildings to build the boats, whereas Bagou Boats has its own premises. I was seduced by what Jérôme Clément has already done and the working relationship with him. I have demand for the boats," explains Philippe Goyat.
The founder of the yard explains: "We were put in contact by Julien Marin who is the architect of Bagou Boats and several Ikone. The tools for the Ikone 5.50 and the Ikone 6.50 are already in our premises in Lorient to be able to make boats. The marketing will be done in partnership with Philippe Goyat."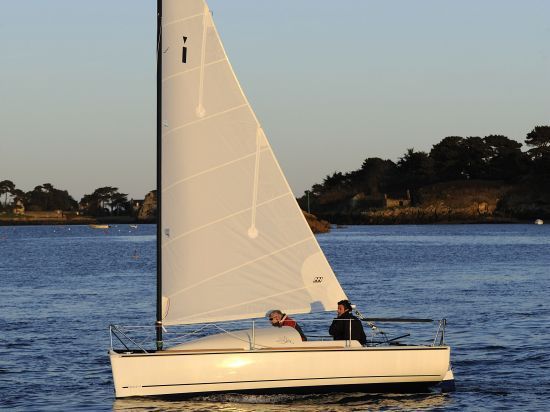 E-kone: an electric boat project under development
The two partners don't want to just relaunch the Ikone yachts. A project for an electric motor boat based on the Ikone 6.0 is under consideration. "The initial boat was already designed as a sailing and motor model. The hull is suitable for speeds between 5 and 15 knots. By modifying it slightly, this will allow smaller electric boats to be offered at prices that are in line with the 7-metre Bagou Boats catamaran. The catamaran is difficult to build at a reasonable price in smaller sizes. The motorization will allow a top speed around 20 knots, allowing a little wake-boarding. We're also going to work on the biocomposite hulls with Julien Marin and completely rework the exterior design" explains Jérôme Clément.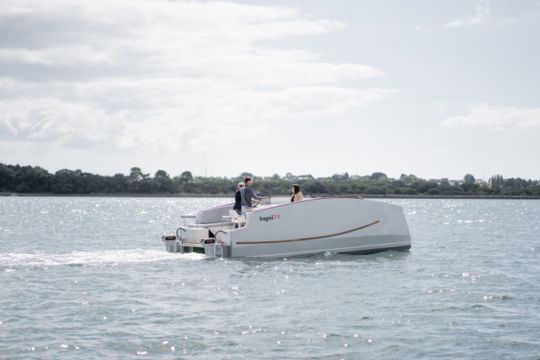 Philippe Goyat also sees this as a first step. "I have my boat in Marseille. An electric boat where you can go to Frioul seems logical, the same for going to the Glénan from the Odet. We're going to start with a fast boat with the Ikone 6.0 and we'll see what happens," he concludes.