Repurchase of mussels from the Ikone sailing ships
Following the liquidation of the Espace Vag shipyard, builder in Concarneau of the Ikone range of yachts, auctioneer Philippe Lannon auctioned off the company's equipment and tools on 21 and 22 November 2019. The moulds of the yachts did not find a buyer at first, forcing the auctioneer to use his contacts. " Philippe Lannon contacted me because we know each other well and both love sailing. There were other proposals for certain moulds, but there was a willingness not to sell the range by the cut "explains Philippe Goyat, who bought the moulds of Ikone 5.50, Ikone 6.00, Ikone 6.50 and Ikone 7.50 with his company Francophil.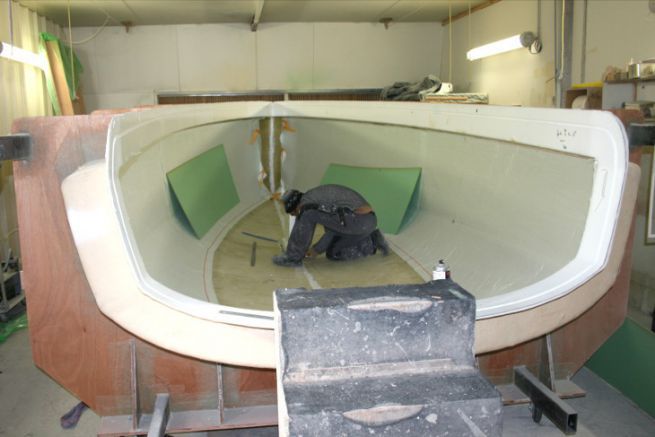 Relaunch the Ikone boats with passionate craftsmen
Philippe Goyat, 63 years old, has a good experience of boating through boat rental and destocking companies. For the relaunch of the Ikone range, he imagined an original operating model based on the pooling of support functions. " The idea is to bring together 3 or 4 separate craftsmen, each one working on a model, and free them from the hassles of bankers or insurers and all the aspects related to setting up a business, so that they can devote themselves to their work as craftsmen. This can be done by renting/selling the moulds or by taking a stake in the company. The craftsman undertakes to keep the Ikone brand. This means that no model is favoured, as is sometimes the case in a small building site, and that a passionate person is at the head of each mould " sums up the buyer.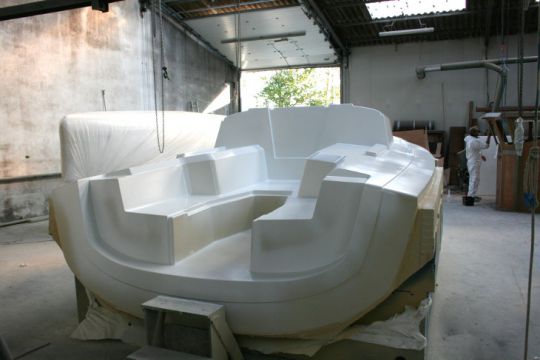 Pooling resources
The commercial aspect would be managed by a dedicated structure. " Each artisan would have a percentage to have a say in decisions related to the Ikone brand "says Philippe Goyat. The pooling of resources is also on the agenda for purchases and manpower. " Each craftsman can send personnel to the other if necessary. There is the possibility to mutualize purchases of resin or material also to limit costs. Some building sites have already offered us their help for this. "
The moulds should move quickly from the premises of the former Espace Vag yard. Philippe Goyat says he already has contacts with interested craftsmen.