Ofcet Shipyard ceases its activity
On 7 May, the court validated the judicial liquidation procedure of the Ofcet shipyard. The manufacturer of sailboats dedicated to offshore racing and high-performance cruising in La Rochelle has ceased its activity. The company had 6 non-executive employees and a turnover of ?678,367.
From Mini 6.50 to Ofcet 32
The Ofcet adventure began with the creation of Prépa Nautic in La Rochelle in 2008 by Yann Dubé and Matthieu Piquelé. They then launched a company specializing in repair work on racing boats. In 2014, they started building new sailboats with the production of the Ofcet 6.50 . This Mini 6.50 is a real commercial success with 11 boats sold in the 1st year and sporting by winning the Mini-Transat 2015. To separate new construction and repair, a new structure was created in 2015 under the name Ofcet construction site. Builders are thinking bigger and are attacking the IRC market with the launch of the Ofcet 32, designed by naval architect Marc Lombard. At the end of 2018, they moved from the nautical platform to the city centre of La Rochelle for an industrial zone in the north of the conurbation in order to increase their capacity. Unfortunately, they will not meet with the expected success, leading to the sad judicial outcome.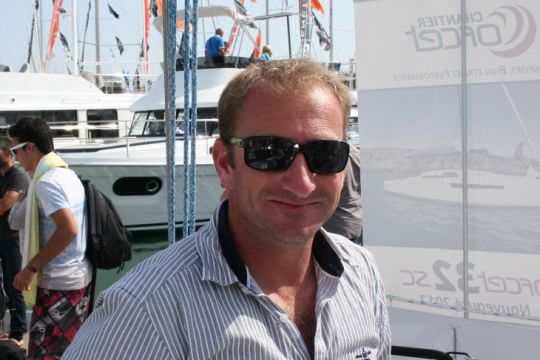 A loss for rocky water sports
Benefiting from a modern image, the site brought dynamism to the rocky nautical industry. Involved in the local economic fabric, its disappearance could harm some other projects. Ofcet worked as a subcontractor with other players in the yachting industry. In particular, he made composite planks for RM Yachts' new RM11.80, which indicates that he has already found alternative solutions.
We have not been able to contact any site manager to date to clarify the reasons for this end of activity and the potential future of the brand, as well as the consequences for the company Prépa Nautic.