Multihull, a dynamic market
The multihull market is booming, attracting more and more boaters. Today, it represents about 30% of the world's sailing turnover. Many appreciate its comfort and stability, ideal for safe, family-friendly sailing. It is true that multihulls are mostly more spacious than monohulls. They are also widely used in the rental market and represent between 30 and 50% of sales depending on the manufacturer. Around 1000 multihulls are produced each year worldwide: 80% of sail models and 20% of motor models. is a growing market driven mainly by sailing, which represents 85% of the units sold. However, in recent years, almost all manufacturers have offered their motorized models, often from sailing catamarans: Leopard Catamaran, Lagoon, Aventura Catamarans, Fountaine Pajot..
Dream Yachts Charter, importer of Aquila Catamarans
We will now have to rely on a new player on the European market, Aquila Catamarans is an international shipyard since the boats are built in Asia, the design office is located in the United States and the design is European. . This motor catamaran specialist sells around a hundred boats a year, particularly in the United States, where it has a strong presence. Today, Dream Yacht Charter - through its subsidiary Dream Yacht Sales - imports the brand in France, Belgium, Luxembourg and Greece.
"The motor catamaran is a niche market, but it is in full evolution. Aquila Catamarans is well established in the United States, through the Marine Max distribution network. They are the best-selling in this market "explains Pierre-Yves Chanau, at Dream Yachts Sales.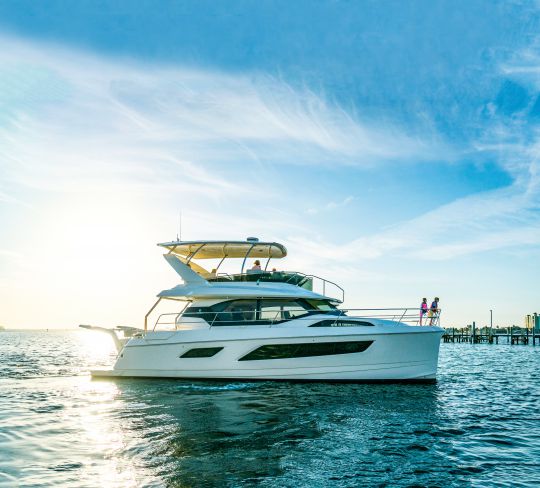 Aquila Catamarans, specialist in motor catamarans
Aquila is a purist of the top-of-the-range motor catamaran that offers 5 models from 32 to 48 feet. That is to say, the boats are designed for motor lovers and not necessarily to attract old sailors. "These boats are aimed more at yachtsmen in the world of yachting, motor monohulls who are looking for the advantages of catamarans, such as stability, space, comfort or 360° visibility" pierre-Yves explains.
Aquila Catamarans is an international shipyard since the boats are built in Asia, the design office is located in the United States and the design is European. "The Aquila catamarans have a European design, but are clearly designed for the American public with lots of space, storage, cup holders, etc."
Two models will be presented at Cannes in September 2019: a 36-foot and a 44-foot model.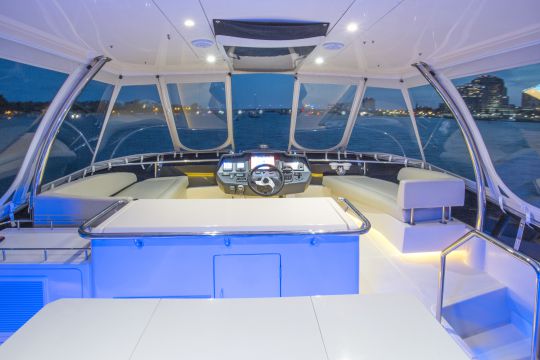 Propose several brands of motor catamarans
With the distribution of this new brand of motor catamarans, the idea for Dream Yacht Charter is to offer several powercat brands in its catalogue, but above all to have a motor boat specialist.
Three purchase options to acquire a boat
For the purchase of a boat, Dream Yachts Sales offers three options: sale by rental management via a leasing system, direct sale and second-hand sale.
"After selling 178 boats in 2018, 2019 is off to a good start: we sold 57 boats in the first quarter, with the ambition of exceeding the 200 orders mark by the end of the year", said Loic Bonnet, CEO of Dream Yacht Charter.
If for the moment Aquila catamarans are sold directly via Dream Yacht Sales, it is likely that they will soon be available for rental management.