The alliance of 3 established players in the yachting industry
The Aquila Catamarans brand was born from an association between 3 nautical specialists. The Sino Eagle shipyard, based 3 hours from Shanghai in China, has been producing composite boats for pleasure boating and water sports for over 35 years, from canoeing to paddling, rowing and surfing. Specialist in composite, he makes his own carbon fabrics from yarns and masters the techniques of infusion. While he had been working for 10 years with Robertson & Caine, the manufacturer of the Leopard catamarans, the 2008 crisis ended the partnership. With a new shipyard, ready to produce, Sino Eagle is partnering with MarineMax, the largest boat seller in the United States. Directed by Alex Raas, former head of Leopard, it brings a motor catamaran concept developed with the renowned architecture firm J&J Design.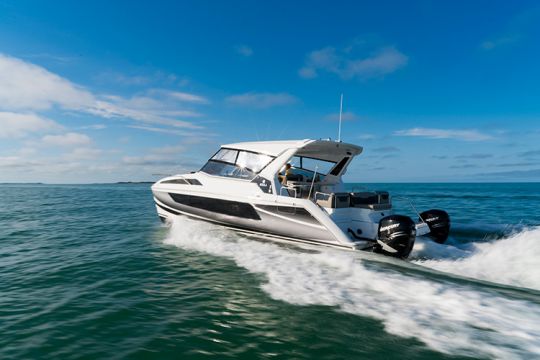 Aquila 36
Catamaran hulls dedicated to the engine
While the majority of multihulls with recreational engines are derived from sailing models, Aquila Catamarans has chosen a range designed directly for the engine. Started with a 48-foot power cat model for the charter market, it has expanded with a 44-foot cruise for owners and a 36-foot weekend program. The yard produced 70 boats in 2018 and several hundred since 2012. Other larger models are expected to emerge soon.
The site is positioned in the mid- to high-end segment. "We do real motoryacht, it's reflected in the options and details like the bulbous hulls. The Aquila are motor boats and they happen to be catamarans! " explains Yvan Eymieu, export manager of Aquila Catamarans.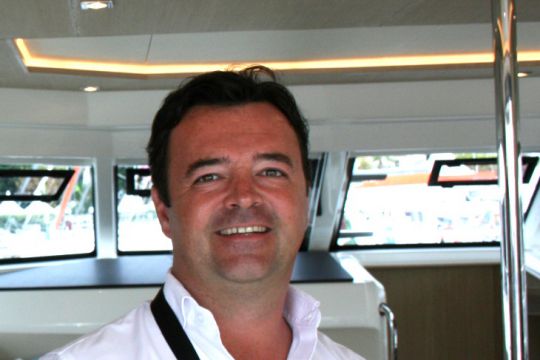 Yvan Eymieu, export manager of Aquila Catamarans

Focus on Europe
Well known in the United States, the Aquila Catamarans brand wants its share of the growing motor catamaran market outside the US. "Of the first 100 boats, 96 were sold in the United States. Today it is only 2/3. We signed with Simpson Marine in Australia and New Zealand and a partnership with Master Yachting in Croatia who took delivery of the first Aquila 44 in a 4 cabin version. We now want to build a network in Europe. We would like to find a dealer in France with the same ambition and resources as Aquila. "explains Yvan Eymieu. There is no doubt that this new player could change the balance of the power cat market.