Booming boat insurance premiums in the West Indies
One year after the apocalyptic images of charter boats destroyed by Cyclone Irma in Sint Maarten, Sint Barth and the British Virgin Islands, the first consequences on yacht insurance policies are being felt.
The exceptionally intense 2017 hurricane season, with two category 5 hurricanes, drove up prices. "Insurance premiums for boats based in the Caribbean area were already 3 times higher than in Europe. They have increased by an average of 30% this year," says Olivier de Roffignac from Pantaenius, a specialist in yacht insurance. "As we cannot exclude only the cyclone risk, there are 2 solutions: either exclude the Caribbean zone for part of the year, or provide for a significant additional premium. Otherwise, some actors prefer to stop covering the Caribbean."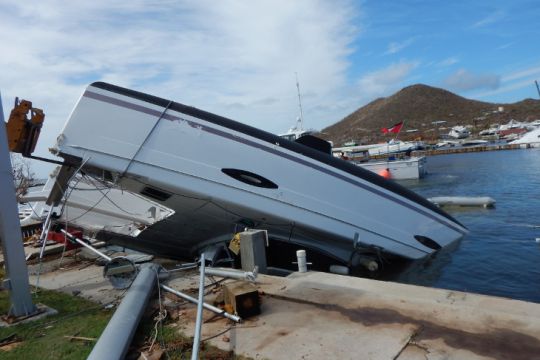 Weakened yacht brokers
Over the past 10 years, the number of companies in the recreational craft insurance sector has been growing. This competition has resulted in lower premium levels. With a large fleet, particularly in charter, some brokers found themselves overexposed in terms of risks in the West Indies. They sometimes covered dozens of boats, anchored side by side in the rental bases.
When it came time to pay, the major insurance companies asked their brokers for accounts, sometimes withdrawing their approval. Lloyd's, which was hard hit by the BVIs, called a meeting of all its brokers in the United Kingdom to demand a strategic risk management plan in advance of any new joint work.
The low number of insurers exhibiting at the Cannes Yachting Festival could be an indicator of the health of the sector. "It's easy to sell cheap pleasure insurance, but you have to look at the long term. Irma has cleaned up the market," says another player in the sector who wants to remain anonymous.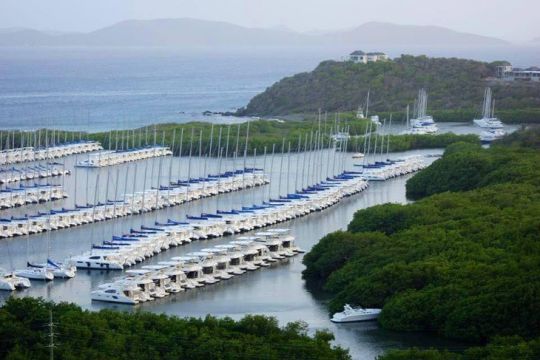 No direct consequences for pleasure boating in mainland France
With different risks, insurance premiums for a pleasure boat in metropolitan France are not impacted. "We are careful not to make French customers pay for the Caribbean," says Olivier de Roffignac. If the consequences are not directly felt, the recurrence of violent weather phenomena also in Europe could lead insurers to review their rates and strategies on this side of the Atlantic. Will they eventually withdraw from boating as some have done from professional shipping?