Zodiac Nautic offers itself Anonymous SUP
The global inflatable and semi-rigid boat specialist Zodiac Nautic announced the acquisition on April 30, 2018 of Anonym Sup. The company, founded in Hossegor, a mecca for European surfing, by 4 friends, designs and distributes a range of rigid and inflatable paddles.
A strategic choice
"While modest, this acquisition is important for us as part of our lifestyle positioning, as reflected in our new slogan Keep Exploring," explains Dominique Heber-Suffrin, CEO of Zodiac Nautic. "It is in the genes of Anonymous SUP that will bring us its knowledge to develop products in the field of skiing."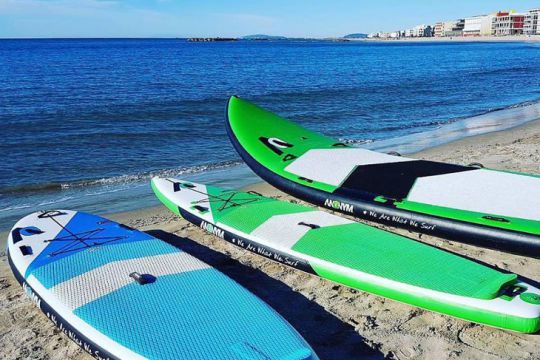 Technology and business sharing
Thanks to its history and experience in the nautical industry, Zodiac has acquired a mastery of inflatable boat techniques, such as the"Drop Stitch", which is widely used in the manufacture of inflatable floors. Its 100% welded manufacturing method, without glue or solvent, limits the ecological footprint. The Toulouse-based manufacturer intends to transfer this know-how to Anonym SUP, which in turn will be able to share its developments specific to the world of snow sports, such as the Goliath brand's inflatable paddles with shearing.
"Commercially, we are also delighted to be able to offer our Zodiac network a diversification by offering SUP boards to board our boats," adds Dominique Heber-Suffrin.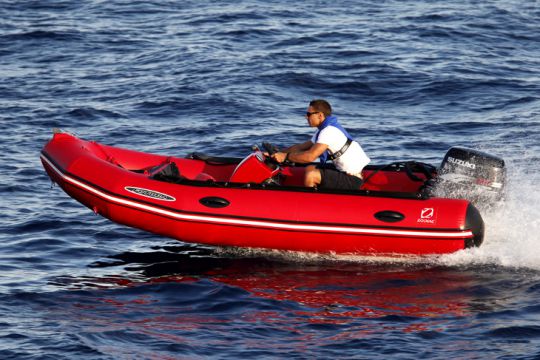 Reflection on the future of the brand and production
The future of the Anonym SUP brand must be studied, according to the CEO of Zodiac Nautic. "Brand strategy is under review. The goal is for 1+1 to do more than 2." He specifies that paddle boards stamped Zodiac, whose boats are renowned on surf spots in California or Australia, would surely seduce buyers.
Designed in the Basque Country, Anonym SUP's inflatable paddles are currently produced in China. When asked about an industrial synergy with Zodiac Nautic, Dominique Heber-Suffrin left the door open. "I wouldn't mind bringing some added value to our Toulouse plant, which now runs with good productivity." A choice that will only please the French nautical sector!