Shared optimism
True to tradition, the shipyards took advantage of the Cannes boat show to present their results. The time has come for optimism among professionals in this new nautical season, despite recent news linked to cyclone Irma. Boat builders, whether sailboats or motorboats, are showing growth in sales, while equipment manufacturers are also seeing a recovery.
Heavy goods vehicles exceed 2008 levels
European leader in yachting and number 2 worldwide, the Bénéteau Group had already announced that it had exceeded one billion euros in turnover for its entire activity during the 2015-2016 financial year, a level higher than that preceding the 2008 crisis. The Boat Division alone should achieve this in 2016-2017.
For its part, the HanseYachts group, with its 6 brands, will have its best year in 2017 since its creation, according to its CEO Jens Gerhardt. "We should reach 137 M € of turnover. This is an ideal year to invest."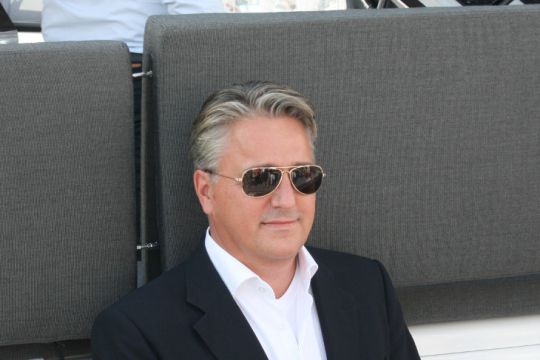 Jens Gerhardt, CEO of Hanse Yachts Group

Bavaria Yachts CEO Lutz Henkel, for his part, is focusing on quality development. "In quantity, we make fewer boats than in 2008. But if you look at the complexity of boats today, we produce much more than we did then."
SMEs in shape
Leaders are not the only ones with smiles. Niche markets are doing well and medium-sized projects are showing good growth. Neel Trimarans, positioned in the cruising sector on three hulls, continues its development. Its turnover exceeds ?4 million in 2017.
In the luxury catamaran market, Sunreef Yachts makes the same observation. The growth objectives set by the owner, Francis Lapp, are high. Its turnover has doubled this year, reaching more than 20 M €. The 100 M € are in sight within 4 years.
If not everyone communicates on their figures, the Cannes Yachting Festival exhibitors' speech is unequivocal: those who resisted the 2008 crisis are leaving even stronger.