New organization
The Couach shipyard, founded in Gujan-Mestras in 1897, was taken over in 2011 by Nepteam, after experiencing financial difficulties. Christian Chevalier, CEO of Nepteam, has since launched major investments and is today putting in place a new organizational chart to bring Couach's renaissance in the yachting market.
Walter Ceglia takes over the operational management of the Couach Shipyard, to lead the company's growth. A graduate of Harvard Business School, he has 20 years of international experience in energy, transportation and electronics. Passionate about yachting, he wants to boost the tempo above the shipyard's activity.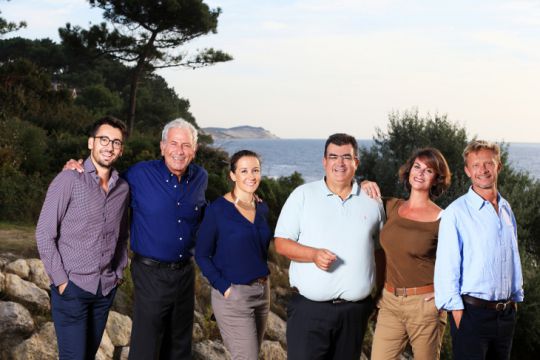 Couach Team
Michel Prezioso is appointed deputy to Walter Ceglia, also in charge of marketing and sales at Couach. He will be able to draw on his knowledge of the luxury market and his experience in the maritime industry.
Camille Pinel joins the company to assume responsibility for communication and marketing, while Virginie Piccolo will be in charge of Business Development.
2 new Couach designs
Couach has also just presented the first details of two new concepts developed by designers Clément Carbonne and Diane Viboud. This is a 38 metre semi-displacement explorer and a superyacht displacement.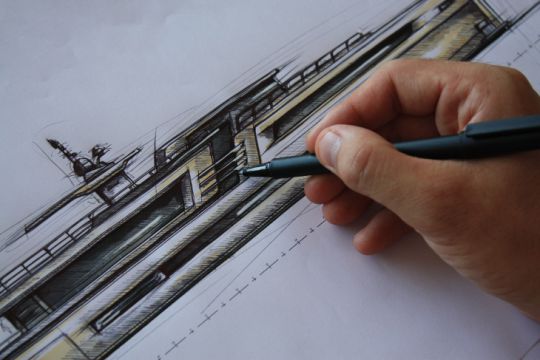 Future 38 m Couach
4 ranges under development
In the coming months, Couach wishes to launch 4 ranges, including numerous models between 13m and 50m, ranging from classic to super-sport. Each model can benefit from a high degree of customization. The Gironde shipyard has teamed up for these new boats with a first-class exterior designer who will be revealed shortly.
A 23 m finish
A 23 metre fast yacht is at the end of construction in Gujan-Mestras. Equipped with a Seakeeper anti-roll stabilizer and planned to reach 34 knots, it should mark the start of Couach's return to the yacht market. Delivery is scheduled for the end of 2016.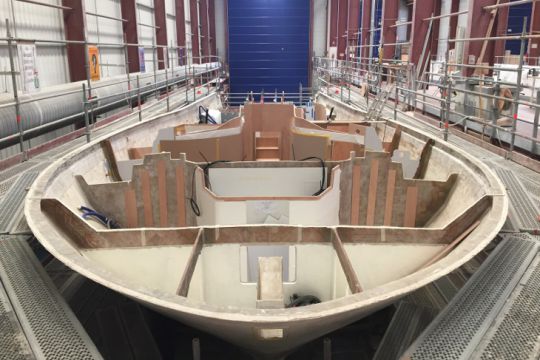 Couach 23m Fly under construction