High Tide buys out Belon Marine Loisirs
The Marée Haute group has announced the acquisition, with the support of its shareholder the BFR group, of the shipyard Belon Marine Leisure . The new company of the group is based in Moëlan sur Mer. " The main activity is the service to pleasure boaters, the sale of motor boats and engines, new and second hand "explains Serge Calvez, director of Marée Haute. The company is located on a 4000 m² plot of land, 2km from the slipway in the port of Belon. The buildings include a showroom and an independent 350 m² fittings store, a 350 m² marine mechanics workshop and 3 winter storage buildings with a total covered area of 1300 m². Belon Marine Loisirs will keep its name, while becoming an establishment of the Marée Haute group. The shipyard will employ 3 technicians in mechanics, composite and deck fittings, as well as a salesman integrated into Marée Haute.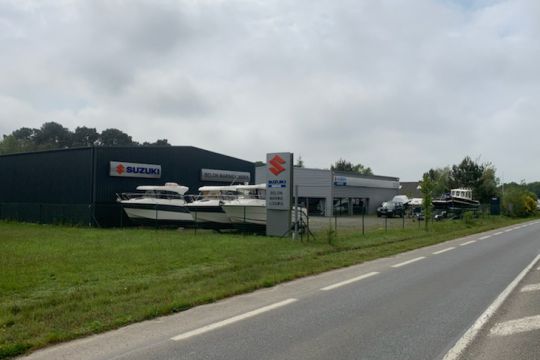 Developing services within the Marée Haute Group
The transaction is the result of a report drawn up by Marée Haute of a need for services on the part of boaters in the south Finistère basin. " Marée Haute Services (Editor's note: formerly Chantiers Nautiques Minaouët, acquired in 2017) has been growing by 20 points per year for the past 3 years. The need for services locally and for the owners of Django (Editor's note: the yachts built by Marée Haute) has been well seen. At the beginning of 2020, we therefore decided to look for a shipyard to take over in order to develop the services, staying in the same navigation basin, rather going towards the Morbihan. We found faster than expected "says Serge Calvez.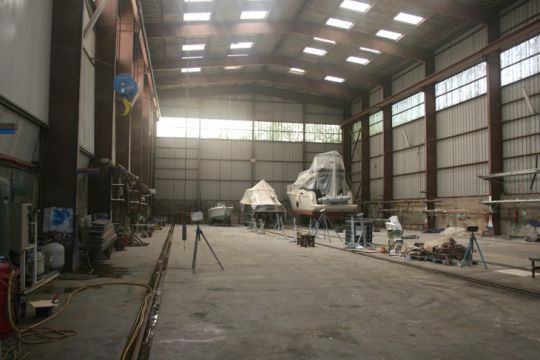 Increasing the sale of used boats and opening up to powerboating
The acquisition will also enable Marée Haute to expand its scope of activity. The Moëlan sur Mer site will retain its winter storage and maintenance services for sailboats and motorboats, opening up the group to motorboating. " For motorboats and equipment, the idea is to pursue certain distribution maps and find others. Django's will be presented on site and the sale of second-hand boats will be developed. The number of boats welcomed, about 130, is equivalent to the one we have at Marée Haute at the Minaouët, but they are smaller and generally motor boats. This is in line with our desire to open up more to motorboating " sums up Serge Calvez.