All types of supports for marine electronics
Seaview brackets and accessories for marine electronics are numerous. From pods to cable grommets and numerous antenna mounts, they allow you to install equipment on all types of pleasure boats, both sailing and motor. "This has been the flagship product since the company's launch in 2007. We have all types of support, single, double, of all heights, with or without a spreader bar" illustrates Jean-Didier Martial, founder of the company.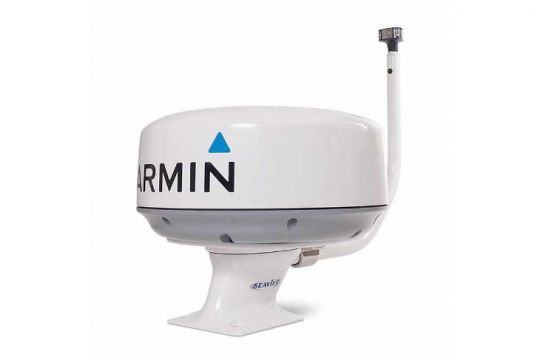 A modular board to adapt to all brands of electronics
The fastenings of the electronic antennas are different between each brand. To limit the references and facilitate the work of the installers, Seaview has designed a unique plate to adapt to the maximum of products. Made of an aluminium / plastic sandwich, it has a perfectly clean and neat external appearance. Its aluminium core already has all the holes. The installer simply drills the outer plastic layer following the pre-positioned hole numbers indicated according to the material to be positioned. "The operation is easily done on the quay with small equipment," says Jean-Didier Martial.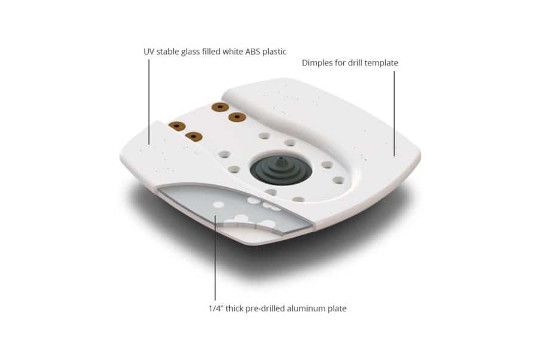 Accessories and customization
The numerous accessories in the Seaview catalogue allow the installation to be adapted to the boat configuration and the needs of the yachtsman. Hinges are available to fold down the radar for storage on a rack or in a shed. Wedges provide tilt management for flat boats. A wide range of pods fits all types of screens to be positioned near a dashboard or chart table.
Seaview also produces custom-made parts according to the drawing provided by the customer. Colour finishes using waterpainting allow the electronic supports to be matched to the aesthetics of the boat.
The Seaview Progress team is dedicated to helping its customers choose the most suitable product according to the boat and the installed equipment. The large stock allows a fast availability of the material.