Products validated by an offshore racer
ATN was founded in 1985 by Etienne Giroire. With 15 years of offshore racing experience and maxi-yacht skipper, he designed equipment to simplify sailing. Designed with reliability and robustness in mind, the fruit of his experience, they are now offered to yachtsmen. "These are solutions tried and tested by a yachtsman, made available to yachtsmen. Simple and practical solutions" sums up Florian Foglietti, founder of Nautex, ATN distributor for Europe.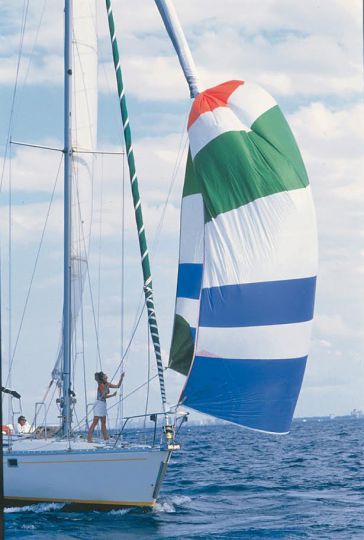 From spinnaker sock to storm surgeon
The core of ATN's offer revolves around 3 products:
The ATN spinnaker sock is a well known brand. It is used by many skippers on the biggest offshore races. "It was designed by someone who really needed it," explains Florian Foglietti
The tacker, or ATN tack skate. This is a patented device to be attached to the furling genoa to use an asymmetric spinnaker when cruising without the need for a bowsprit. It can also dispense with the use of a spinnaker pole with a symmetrical spinnaker pole between the crosswind and the mainsail. "It's an ideal complement to the spinnaker sock so you don't get bored when cruising," says Florian Foglietti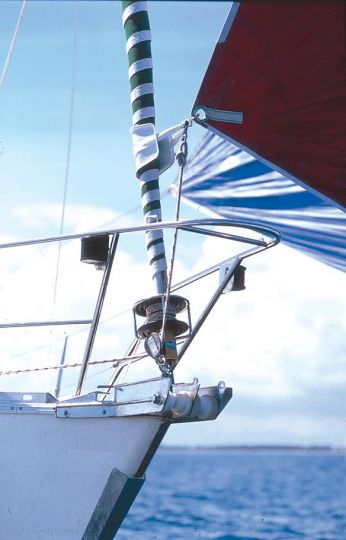 The ATN tormentor. Essential safety equipment, the classic storm jib is not usable with a furling headsail. The solution developed by ATN works without modifying the deck plan and does not require a removable forestay.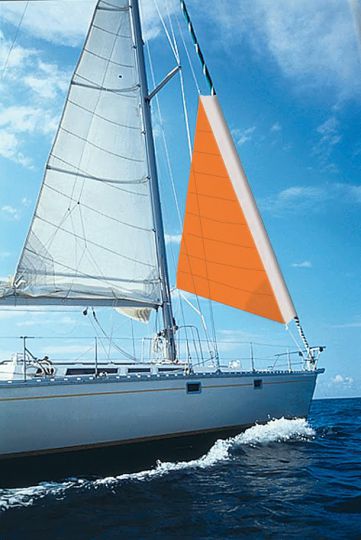 A turnkey offer to propose to the customers of sailmakers
Nautex offers ATN products to its customers of independent sailmakers. "This allows them to have a turnkey solution for the yachtsman that works. Unit socks are complex to make. This is an accessory that makes it easier to sell a spinnaker," says Florian Foglietti.