Amer Yachts will experiment with Filava fibres
The Italian shipyard Amer Yachts is an Italian specialist in luxury yachting, offering motorboat models from 90 to over 130 feet. Created in the 1970s, it traditionally produces its hulls and superstructures in fibreglass composite. With a clear objective of sustainable development and ecological responsibility, the Italian company announced that it had teamed up with GS4C, agent of the basalt fibre producer Isomatex, to test the application of its Filava product in the nautical sector.
Fibres from basalt in the composite
Filava, the commercial name of Isomatex's product, is a fabric of volcanic fibres. The yarns are obtained from the molten material, similar to lava, pushed through a die, then vitrified by sudden cooling. Basalt, the main component, is supplemented with various minerals to improve and guarantee the chemical and mechanical characteristics of Filava. The fibres obtained have a diameter between 9 and 11 microns. Isomatex, the manufacturer, claims mechanical characteristics comparable to R or S type glass fibres.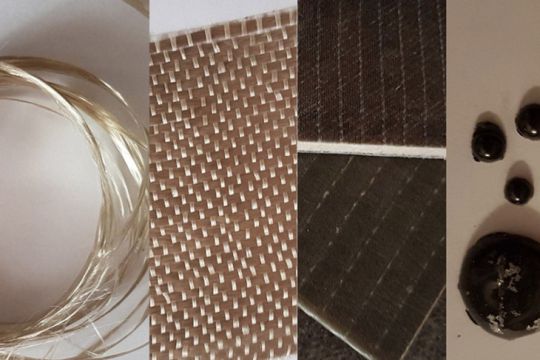 1st parts in Filava on the next Amer yacht
The partnership will find its first applications on the next boat delivered by Amer Yachts. Enea and the Rina are working on the certification of the material. Elements, initially non-structural, will be produced in Filava. Development for larger parts may follow.
Recyclable, but durable?
The supporters of volcanic fibre highlight its natural origin. Its very good resistance to temperature and thermal shock makes it easy to recycle completely, without any loss of performance. However, critics point out the very high energy requirement for its manufacture. The trade-off between durability and energy efficiency remains a compromise for manufacturers...