A new plant in Lannion for Anthenea
The floating housing builder Anthenea is going to offer itself a new industrial tool. The company saw the light of day with a 1st prototype in 2017, followed by a development phase. It is now moving to the industrial stage, with a new factory. " Our new site will have an area of 3000 m². We will be a tenant of the Lannion conurbation, which is investing 4 million euros in the project. It has supported us from the beginning. We should move into the new premises in July 2020. "says Murielle Cheftel, in charge of communication at Anthenea.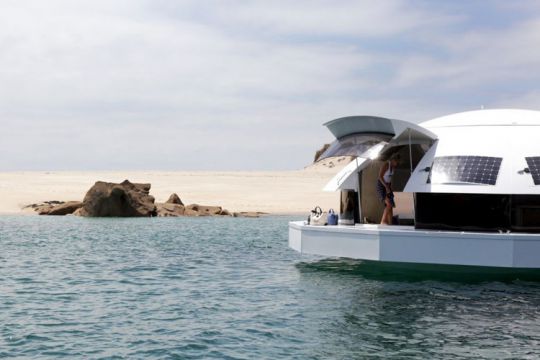 Producing floating homes
The new industrial tool should make it possible to increase the production rate. " We are targeting 20 boats per year (Editor's note: Anthenea capsules are designed and approved as category C boats according to European regulations, with or without an engine) Anthenea currently employs 10 people and we expect to hire 40 people within 3 years in the naval sector, particularly in the infusion sector. "
Each capsule has a living room, kitchen, bathroom, bedroom and solarium. It can accommodate 12 people. With a surface area of 50 m², it is offered at 480,000 euros ready for exploitation.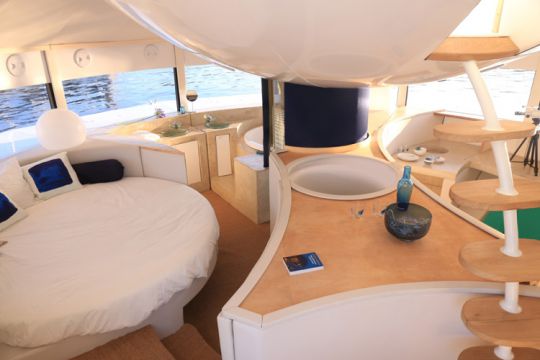 A market to be built in the floating hotel business
The floating housing sector is currently generating many projects in France, from Kayflo in the West Indies to SeaLoft in Lorient. The market is building up and Anthenea intends to take its place in it. Although she refuses to communicate on the number of Anthenea capsules already sold, Murielle Cheftel is confident. " If we invest in the plant, we have reasons. We are targeting an international market, mainly in turquoise and warm waters, for high-end hotels. The idea is to have several modules to develop an existing hotel or create a floating hotel. It's a new market where we create everything ourselves. The marketing is therefore entirely direct. "