1st positive season for the Sealoft floating accommodation
Sealoft was created as a result of a project for a floating supported housing with the Sailwood shipyard . Designed as a category D boat, with two outboards of 25 HP maximum, it is above all a housing, movable if necessary. Sealoft offers 40 m² of living space. "The idea was that there were already boats on AirBnB, for rent at the port. We might as well go to the end of the principle," explains Eric Séchaud, founder of Sailwood and one of the protagonists behind the Sealoft.
The first copy was launched in the summer of 2018. Operated directly by Sealoft to prove the concept, the 1st season is a success according to its designers. "We had 150 nights over 6 months. The operation of this 1st Sealoft in Lorient - Kernevel has made it possible to allay the fears of the port's managers and users," says Eric Séchaud. "This summer we're moving to weekly rentals."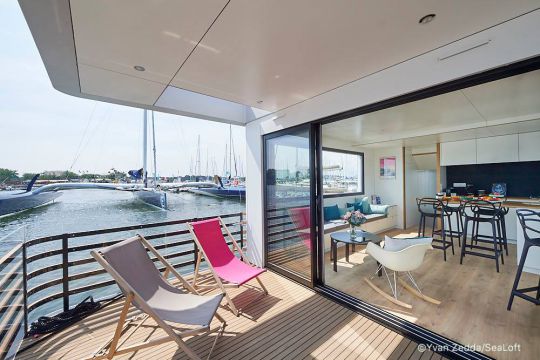 Varied customer profiles
Sealoft corresponds to several types of projects and buyers. "It can be a second home with waterfront facilities for some, a semi-leasehold investment for others who mainly intend to rent it and sometimes enjoy it, or a real operating business with several Sealoft," explains Eric Séchaud.
The Sealoft is displayed at a price of 150,000 euros excluding VAT, for an estimated amortization period of between 6 and 7 years. Several ports have shown interest on the Channel coasts, as well as river operators. The main issue for private investors is to obtain a sufficient number of places.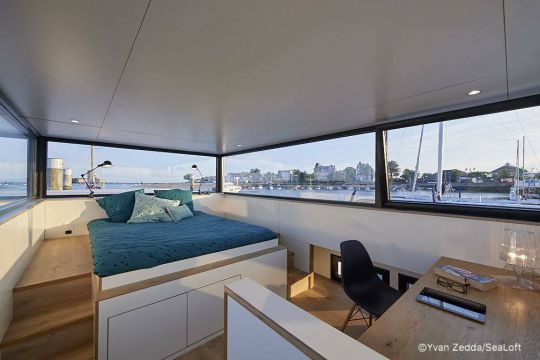 A welcome that varies according to the navigation basins
Sealoft has received the support of Sellor, the manager of the ports of Lorient, since its launch. The port is ready to accommodate up to 3, but the reception is not always the same according to the marinas and geographical areas. "There are ports that are beginning to empty, with an evolution in practices and yachtsmen who are less willing to own. Thus, the ports in the north, as in Normandy, welcome us with open arms. It remains more difficult when you go south of Lorient," says Eric Séchaud.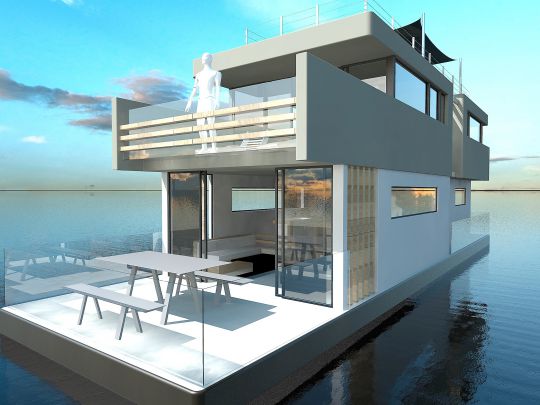 The issue is also regulatory. As the framework for the resident floating at sea remains unclear to date, the Ministry is concerned about uncontrolled development. Sealoft is counting on its success to show that these new coastal uses can be harmoniously integrated into the existing ecosystem. The company is already working on the Sealoft XL, a big brother of the existing one.