Wooden boats and fittings, the core of the business
The Sailwood shipyard was established in 2015. It was born from the association of 4 nautical professionals, Eric Séchaud, Glen Maine, Fred Zahm and Benoit Lequin, who had met and collaborated as employees in various nautical companies during their professional lives. As its name suggests, the project was born around the passion for wood and its applications in the nautical industry. Sailwood uses its know-how for the refit of wooden hulls, but also a lot for the interior design of boats, whether pleasure craft or professional ships. His experience is also valued for varnishes and teak, natural or synthetic decks with the Dek-King brand. "We are refocusing on the wood. We've done a little composite, but we're doing less. There are too many manufacturers on the market," explains Eric Séchaud.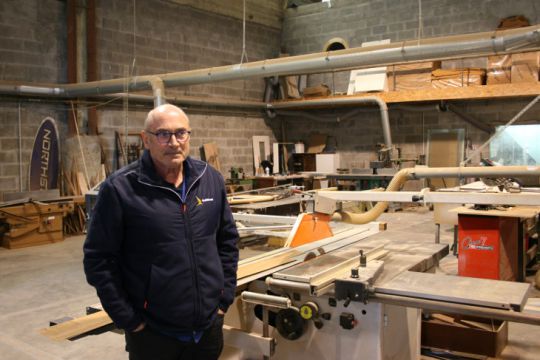 Eric Séchaud, co-founder of Sailwood
Market and diverse clientele
Today, Sailwood is active in 3 main markets:
pleasure boating for the refit of beautiful units such as Swan 38 and 43 on which Sailwood is the complete project manager for the refit project, from the inside, to the mast and sails.
the refit of wooden fishing boats.
the military market, through the MCO (Maintenance in Operational Condition) by taking over the interior design of Navy vessels.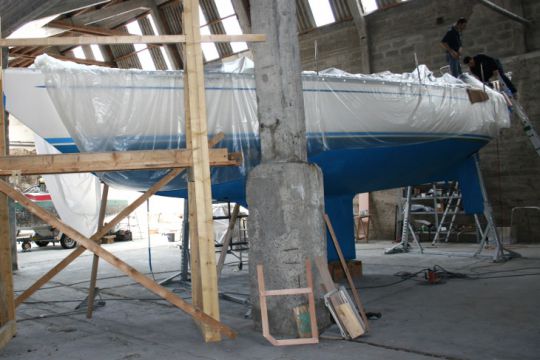 Refit of a Swan in progress at Sailwood
Professionals represent 70% of the turnover, while private boaters account for 30%.
"The development of classic boats in Port-Louis attracts a clientele for carpentry in the bay of Lorient. We are also working with the Marsaudon Composites shipyard in Lorient to fit out a TS5 catamaran according to the customer's requirements," illustrates Eric Séchaud.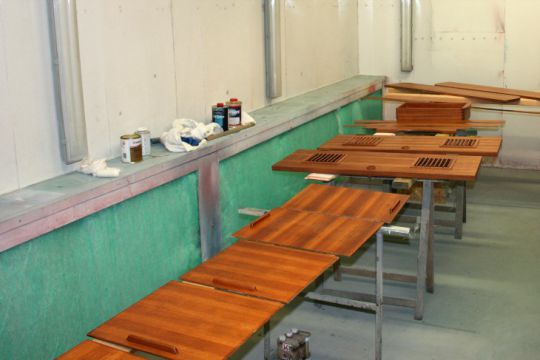 Boat furniture in Sailwood's varnish cabin
Growth in Sailwood's business
Sailwood employs 7 people, including 6 carpenters. After starting in a 700 m² hangar on Avenue de la Perrière in Lorient, the shipyard was able to expand by taking over an adjoining 1,000 m² hangar to keep pace with the growth of the activity. Including the Sealoft floating housing project, a development carried out through a subsidiary, Sailwood's turnover reached ?430,000 in 2018. It grew by 30% excluding Sealoft.