We are talking about a move of the current INB site from Concarneau. What is the situation?
We are following the development of the Concarneau auction where we could go. It is clear that the subject of relocation is becoming strategic in the face of increasing staff numbers. We have gone from 120 learners to 300 in the space of 10 years. The number of employees in each group remains stable at 15, but there has been an increase in the number of training courses. And a new training is often 100 to 150 m² more necessary, because you need technical platforms. One of the characteristics of the INB is that there is no paper and pencil training. Even the technical salesmen sail and go through the workshops.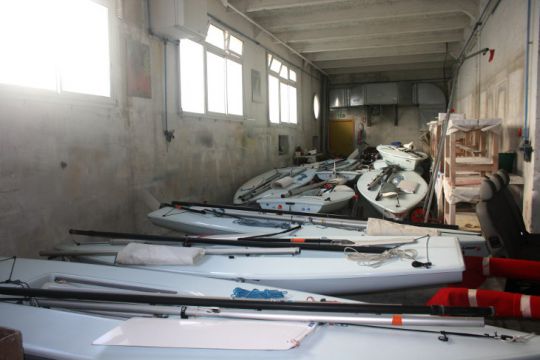 Storage of INB lasers for the summer: space is limited.
How are you affected by the upcoming reform of the vocational training system?
The reform of the training system will come into effect in 2021. It affects us in different ways. It has an impact on our business model because it changes the way training is financed. We already welcome 3 types of people: students in initial training, job seekers in retraining and apprenticeship. We are now focusing on learning because the reform is moving in this direction. The advantage is that it's something that's not new to us. The other aspect of the reform is the evolution of quality standards. We are already following them, but they are to be upgraded. Since last September, we have hired a QSE manager for this purpose.
How successful are the new apprenticeships?
Companies are demanding. The problem is rather that not all apprenticeship positions can be filled. The need for mechanics is the most pressing. The opening this year of the scheme to the technical-commercial curriculum is also attracting interest, as the title is old and recognised.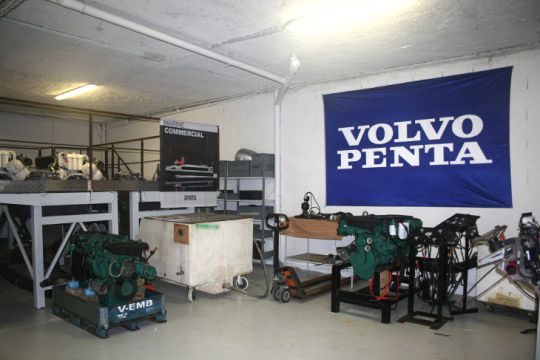 INB technical platform with Volvo Penta under development
You work with professionals for training materials. Who are your partners?
There are many of them. We can note a new partnership that we signed with Volvo Penta, thanks to which we are building a technical platform for high-power inboard marine engines. Like what we did with Mercury for outboard engines, it also allows the manufacturer to have a technical platform to train its own dealers. We are also in discussion with another engine manufacturer.