Fruit of a partnership with professionals
The Sun Loft 47 derives its existence from a meeting and a shared observation between several boating professionals. When Loïc Bonnet, owner of Dream Yacht Charter, presented the demands of his tour operators for cabin rental boats and the lack of berths to be profitable on 40-foot monohulls, naval architect Philippe Briand bounced back. The Atoll sailboat he developed with Poncin could be rethought in this direction. Jean-Paul Chapeleau, at the head of Jeanneau, and Frédéric Bonin, in charge of key charter accounts for the Bénéteau Group, are present. "We are interested because it is a real growth driver that does not compete with our monohulls or the group's catamarans, with an offer that will remain purely BtoB," confirms Antoine Chancelier, Jeanneau's sailing marketing director.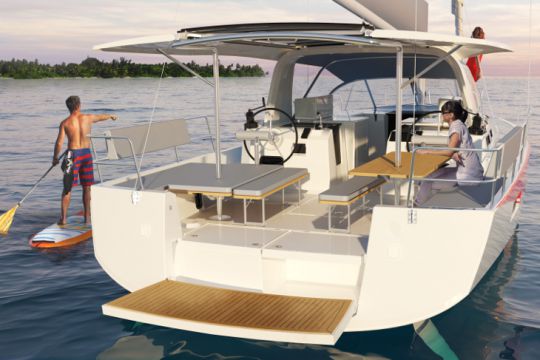 Open the cruise at a reduced price to young boaters
Jeanneau's target is clearly low-cost, with a maximum number of cabins in a minimum of space. The 47-foot yacht has 6 double cabins and 4 bathrooms for passengers and a berth for the skipper in the bow. The living room and kitchen are entirely outside with protections to protect from the sun or rain.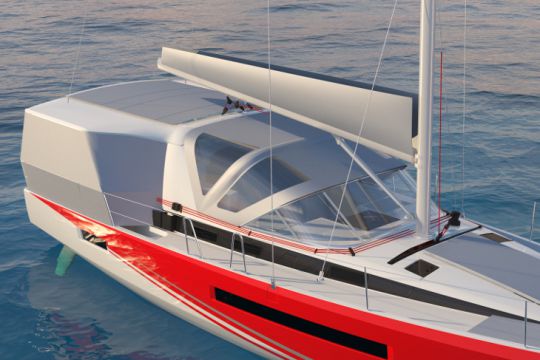 "We are targeting generations Y and Z between 20 and 35 years of age in destinations such as Croatia, Greece or the British Virgin Islands. Places with temperate weather where we live outside to celebrate, accessible with low-cost airlines to limit the price. We manage to be 50% cheaper than a catamaran rented by the cabin," explains Antoine Chancelier. "We're moving from charter to a global vacation offer. Our competitor would almost no longer be the MSC Cruises liner."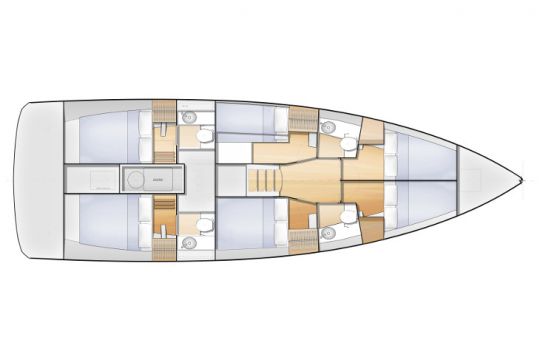 Production launched for the Sun Loft 47
The first sailboats are expected to leave Jeanneau's Vendée factories in the autumn of 2019. The Sun Loft 47 should then increase in power. The manufacturer is cautious about declination in other sizes. "There are some similarities with the Sun Odyssey range, but it's clearly a new range. However, we will first launch the Sun Loft 47 well before talking about other sizes," says Antoine Chancelier.
A place between the monohull and the catamaran?
Jeanneau describes his new boat as a monohull. Beyond the marketing term to designate a 47-foot monohull with widened rear shapes to accommodate two tables for 6 guests in the cockpit, the question arises of the reaction of boaters. Customers already convinced by the catamaran will probably find it difficult to return to the monohull, even at a broken price. The Sun Loft will therefore have to find its place with a young audience, often attracted by the sportier representation of the multihull, but limited by its budget.