More than 1,000 m² additional space at JPK Composites
To accommodate its growth, the Breton sailmaker JPK Composites is expanding. Established since its creation in Larmor-Plage, in the Lorient conurbation, the shipyard has grown gradually, adding new buildings at each stage. In 2019, a new extension of 1100 m² is available. Delivery of the new facilities is scheduled for July. The available land will then be 100% filled. "After that, there's no more room," says Jean-Pierre Kelbert, the company's founder.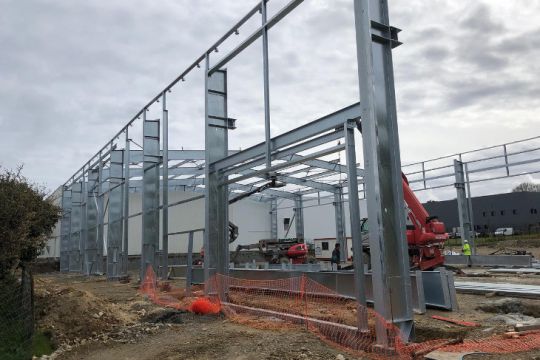 Coping with strong growth
JPK Composites yachts have been very successful in recent years, surfing on the attraction of racing yachtsmen for the IRC gauge and solo or double regattas like the Transquadra. The manufacturer from Morbihan delivers between 10 and 15 boats per year. "We now have a staff of 27 people. We have doubled in 3 years," says Kevin Tritschler, one of the pillars of the composite workshop. A production manager has recently been recruited and the company is regularly looking for operators for its manufacturing teams.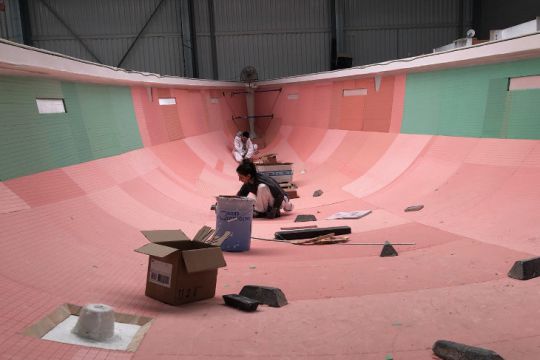 The sailboat models are also larger than the ones that started the project. It was necessary to save space for the manufacture of infusion parts. The new building will make it possible to reorganize production, improving the working conditions of operators and freeing up space for the storage of moulds and tools.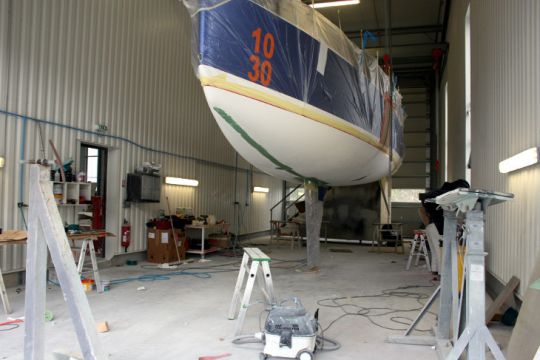 JPK 10.30, the last born in the water for the Spi Ouest France
While we were visiting the site, the teams were busy finishing the JPK 10.30. The latest addition to the Morbihan shipyard will compete in doubles at the 2019 edition of the Spi Ouest France, with Jean-Pierre Kelbert and Kevin Tritschler, an employee of the shipyard, on board. The event will be an opportunity for them to confront the sailboat with its competitors in an increasingly developed market, with in particular the arrival of the Sun Fast 3300 by Jeanneau , which will also be the first official regatta or the presence of the new J99.