An avant-garde design
Axopar is a Finnish shipyard, renowned for its motor boats with a distinctive look and proven quality of construction. The brand was created in 2014 by the founders of Aquador, Paragon Yachts and XO Boats, Scandinavian powerboat leaders.
"We have the largest production and turnover in Northern Europe", explains Jan-Erik Viitala, co-founder of the brand. Since its launch in 2014, 1?600 boats have been sold. "In 2018, we built and marketed 550 boats and already 650 in 2019" jan-Erik Viitala explains.
His créneau?? An avant-garde design, a quality boat with a modular construction, but above all a competitive price. The range offers models from 24 to 37 feet, all based on the same hull design with a double step, a deep V (20°) and rather thin water inlets, for a safe and above all very comfortable navigation.
"The hull design is our priority. We want it to be stable, secure, comfortable, but also economical." explains Axopar's co-founder.
The biggest successes of the range are the 28 and 37 feet and represent the largest volume of sales. The Axopar 28 Open (the simplest version) is available from 38?500 ? HT without motor.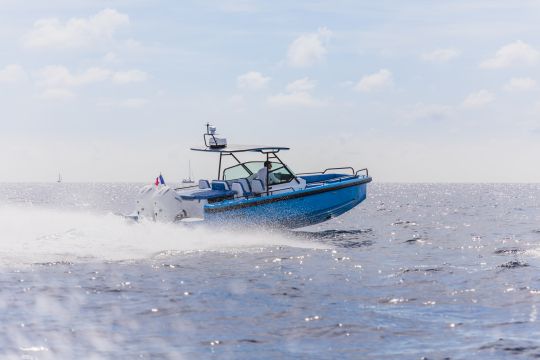 2014-2018 Axopar Boats Oy
A Polish construction
The boats are built in Poland according to quality criteria. The first layer of resin is made of vinyl ester to guarantee perfect protection against osmosis. The construction of the boat consists of monolithic underwater and sandwich for dead works.
The strength of the site lies in the economies of scale that make it possible to maximize profitability. They offer a single hull design (in different sizes) on which several deck plans can be adapted: Open, T-Top or Sun-Top, Cabin and Sports Cabin.
"For the same size, we develop a single hull mold and two deck molds, which allows us maximum profitability." explains Jan-Erik Viitala.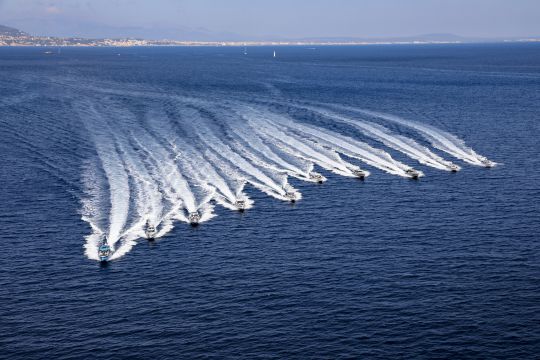 2014-2018 Axopar Boats Oy
Outboard motorization
"Our boats are only available as outboards, and our hull is specially developed for this engine. People are changing the way they navigate. Before, they used to go to sea for long periods of time, today they only go out for a day or a weekend. Inboards remain in the water when not in use and require more maintenance and therefore more investment. With the outboard, we offer real ease of maintenance, less vibration, less weight and a reasonable price."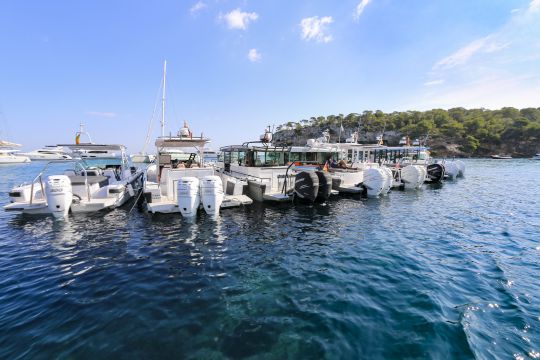 2014-2018 Axopar Boats Oy
Exporting
50% of manufacturing is exported from Europe, notably to the United States, which accounts for 25% of exports. "Our boats are unconventional, so they're fun." explains Jan-Erik Viitala. "We also export a lot to Australia, despite the high cost of transport. The selling price remains competitive because the cost of building the boat is very competitive."