60 Reverso sold in 2 years
The Reverso adventure officially started in 2016, even if the prototyping of the removable dinghy had started several years before. Antoine Simon, an airline pilot, was fed up with the constraints of a boat that was difficult to move and with the constraints of storage. So he imagined a small sailboat that could be dismantled and transported in the boot of a car. "I created the boat I wanted as a user. A dinghy that is efficient, sporty and that allows you to free yourself from the often cumbersome logistics. "After several prototypes, the first Reverso boats were launched in 2016. Since then, 60 dinghies have been sold in 2 years.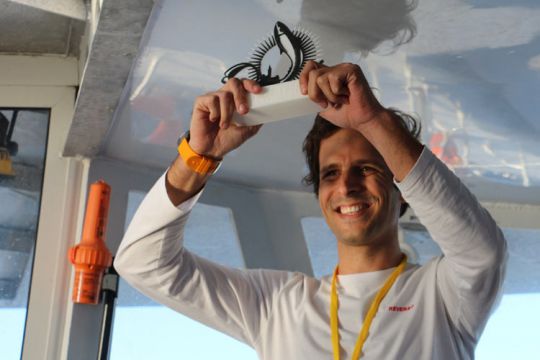 Accelerating the development of Reverso
"I started the adventure with 6,000 euros of equity capital, then I won start-up competitions (Editor's note: Reverso won the Concours coup de pousse and a French Tech grant in 2015, the Sardine Trophy in 2017). This then enabled me to take out a bank loan. I went as far as I could on my own funds and my personal commitment. I had to move on to a second stage. So we've just completed a 500,000 euro fund-raising campaign," says Antoine Simon. The operation brought together 4 investors, two of whom were already owners of Reverso. "I took part in the fund raising because it is an innovative project. It was done naturally. It's a technical approach that involves a lot of French companies and everything that concerns France in terms of exports affects me," explains Laurent Marie, one of the 4 new shareholders.
Doubling boat production
The fundraising will finance two aspects of Reverso's development: production and marketing. "We have changed gears for construction by moving to a full industrial process. Currently, we produce two boats a week. By investing in a second mould, we will be able to produce twice as many Reverso boats. "says Antoine Simon. Responsible for the technical choices and legally manufacturing the boats on the boat's CE plate, Reverso is relying on a new subcontractor to manufacture the hulls. The elements will now be made by Ouest Composites, the Breton company that produces the Pro Marine semi-rigid boats.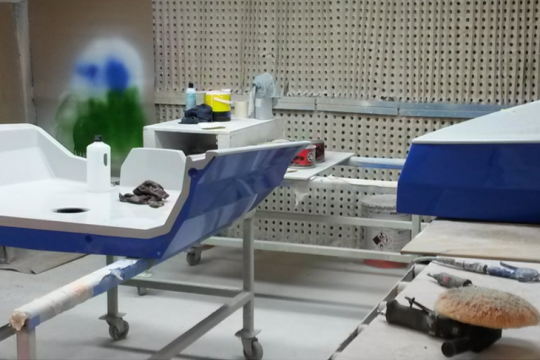 Towards a new model for the distribution of yachts
Easily transportable on a single pallet, the Reverso has already been delivered to the 4 corners of the world by parcel. "We have developed a polyethylene armour to ensure that the boat arrives in good condition," says Antoine Simon. To develop its business, the company is now looking for the right distribution model. "I'm convinced that we won't be distributing boats in 2018 as we did in the 2000s. Today, the yachtsman does 80% of the work on his own. We sell on Instagram and at boat shows. We need to find a solution where we don't delegate everything and we keep control over the customer relationship. "explains the company manager. Finding an innovative marketing model is the new challenge for a sailboat that has already broken the codes of use and transport.