The return of the small sailing boats Pabouk
Pabouk was born in 1998 in the mind of Antoine Carmichael. Inspired by the Vadcar, a 10-foot canoe built in Le Havre in 1892 by Edmond Leplat, he launched the first sailing boat of the range, the Pabouk 260, a small liquid ballast catboat. Since then, each new model sounded the end of the production of its predecessor, to the great regret of the many lovers of these beautiful small boats. One of them, Patrick Bergeat, a former industrial director in a pharmaceutical group, in search of a job that he is passionate about at the end of his career, is going to remedy this. In agreement with Antoine Carmichael, he is going to relaunch the construction of the 3 old models, the Pabouk 260, Pabouk 360 and Pabouk Love, through the Pabouk Compagnie.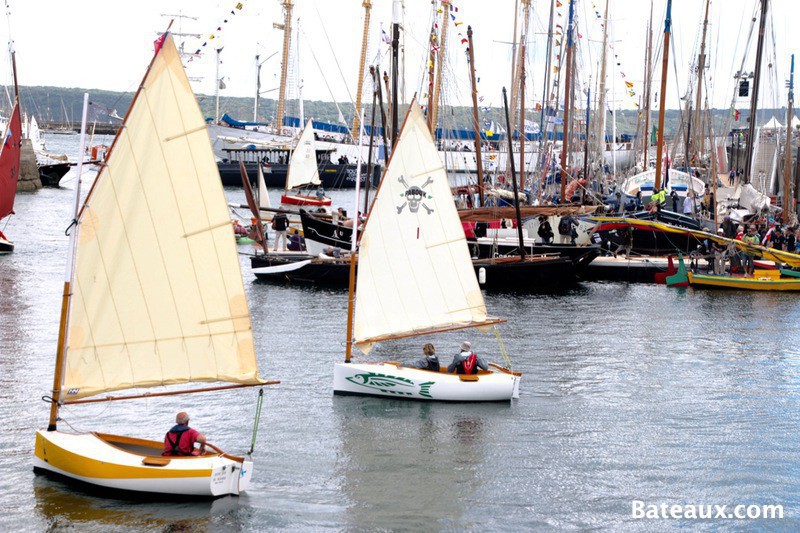 Bringing the spirit of Pabouk and the range to life
In 20 years and 4 models, Antoine Carmichael has produced 120 boats. "I wish to keep the spirit of Pabouk. It will remain a handcrafted construction, identical, keeping the quality and finish. I'm not going to make a production line" explains Patrick Bergeat. "We also want to make the construction site a place of life and meetings for the Pabouk community. We're going to give the hangar a makeover and have a showroom with the three boats."
The relaunch of Pabouk's production should quickly be successful in the face of a very weak second-hand market. "There are about twenty Pabouk 360s sailing the Aber Wrach with a very active class. They wanted to order new boats as soon as we announced the launch of the Pabouk Compagnie," confirms Patrick Bergeat. The range of yachts could also continue to develop in the future.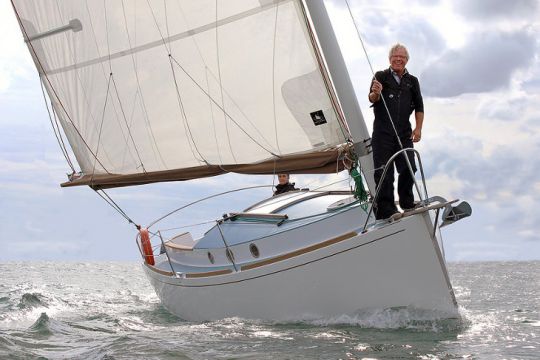 An operational project in 2019
The Pabouk Compagnie should sell its first boats in 2019. The company has acquired the sailboat moulds from Antoine Carmichael. It has also found premises in Gouesnac'h, the cradle of the brand. With 250 m² of covered buildings and 2400 m² of storage space, the site was the first location of the Marée Haute shipyard, now based in Trégunc. The creator of Pabouk will continue the production of the Pabouk 700 in his historic workshop.