Building an IMOCA of the latest generation
IMOCA projects are growing like hotcakes... A link with the Vendée Globe 2020 race notice who will favour skippers with a project to build a new boat? After Jeremy Beyou (Charal) and Sébastien Simon (Arkéa Paprec), Armel Tripon is now embarking on the adventure of the Everest of the Seas! And for the construction of his 60-foot boat, he entrusted the design to the architect Sam Manuard and the construction to the Nantes shipyard of luxury dayboat, Black Pepper.
When Armel Tripon asked Michel de Franssu, manager of the Black Pepper shipyard, to build his new boat to take part in the Vendée Globe, he did not hesitate for long "We're very excited!" he told us. This will not be the first collaboration for the two men, used to working together for a long time and especially on the Code 2 a 60-foot carbon boat with a racing boat hull.
"Armel was running an IMOCA project and when he got there he came to us and asked if we would like to be part of the adventure. So it seemed natural, since we've been working together for a long time. It's intellectually interesting, it's going to allow us to progress and it's in our DNA." explains Michel de Franssu.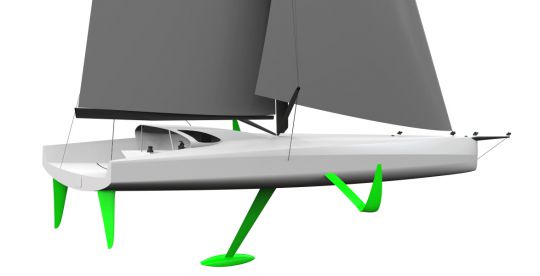 It is thus the Nantes shipyard which will build the future IMOCA with foils of last generation according to the plans of the architect ( NDLR : and browser ) Sam Manuard. A first for the 3 men! ( NDRL : First Vendée Globe for the skipper and first IMOCA for the architect and the yard ). The launch is scheduled for early summer 2019, which will give Armel Tripon time to train for the Transat Jacques Vabre 2019. The budget is confidential.
"It is an IMOCA of the latest generation, thought in the state of knowledge and techniques that architects have today. It will be at the forefront of what is being done, probably with biases and development paths that other architects have not followed. We have total confidence in Sam Manuard, who is brilliant and efficient and who has the big advantage of being a sailor, a regatta sailor" explains Michel de Franssu.
This 60-foot boat - whose construction will start between June 15 and July 15, 2018 - will be entirely built on the Orvault construction site in the Nantaise region "We don't need any additional infrastructure, the whole construction part of the boat is already in working order. We are still waiting for some answers from suppliers for some raw materials, this is what will determine the official launch of construction" explains Michel de Franssu.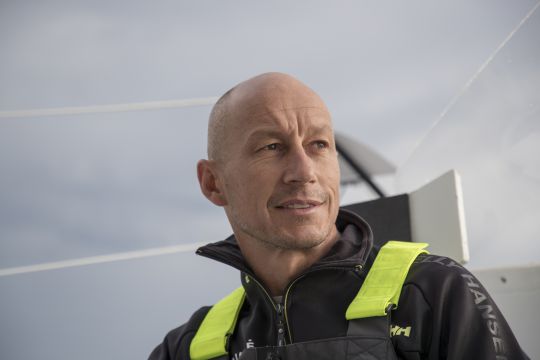 Investing in the one-off construction market
With the construction of this IMOCA, the Black Pepper shipyard intends to take its place on the one off project construction market.
" As industrialists, we are interested in the construction of high-tech boats, which call upon know-how and high-end technologies. We have already conducted one off projects such as the Code 2 and currently with a 40 feet carbon equipped with foils and is about to be launched
We can say that we have two activities. The first is the construction of production boats with Code 0, Code # and Code 1 and the second is our one off department, which we want to continue to develop to show our know-how, to settle permanently on this market. Both racing boats and unique units can be built. As currently a 100 foot race-cruise under construction at the yard. A lot of boats are built in one off and for us it is a very interesting market, we are looking for know-how" concludes Michel de Franssu.