Welcome yachts in Le Havre
Florence Vareilles launched Le Havre Naval Projects at the end of 2017. Arriving from the Mediterranean coast to follow her husband to Normandy in 2016, the former sailor quickly imagines the potential of the port of Le Havre for yacht maintenance. With 15 years of experience in large yachting, from the position of crew member to project manager in shipyards, shipping agent and freight forwarder, she sees in the unused forms and infrastructure of the port of Le Havre, the space that was missing in the yards of southern France. So she decides to build her structure.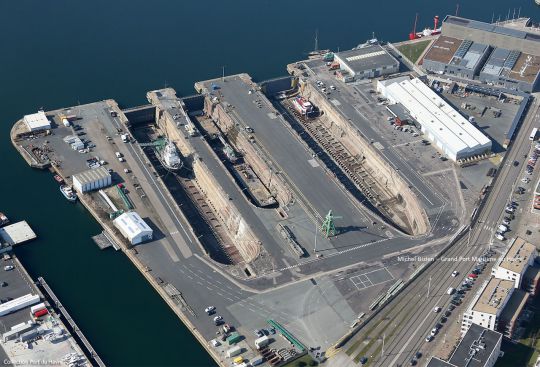 Forms of the port of Le Havre ( Credits: Michel Bizien - Grand Port Maritime du Havre)
Yachts from 30 to 100 m
Le Havre Naval Projects wishes to start its activity in the repair and maintenance of yachts. Complete refits of ships may follow. "We have two types of offers. We can position ourselves as local technical assistance for a shipyard in the south that would like to relocate an operation to Le Havre. Le Havre Naval Projects manages the supply, the relations with the GPMH or the crew for him. We can also propose a complete project, integrating studies and works on board the boat."
Thanks to the port infrastructures and its 3 forms reaching 180x24 m, Le Havre Naval Projects is positioned on the market of yachts from 30 to 110 metres. The study of local demands also gives rise to outlets outside yachting. "The river and its river cruise ships, as well as small liners, are interesting markets," says Florence Vareilles.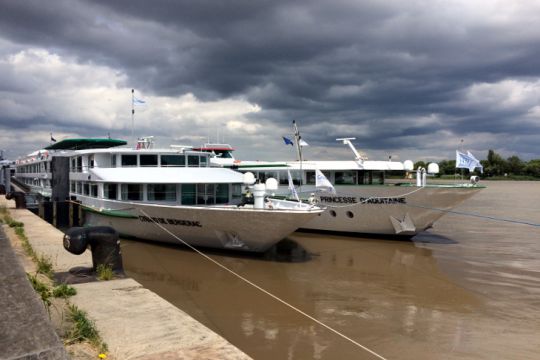 River liners
Norman Dynamics
Since her arrival, Florence Vareilles has noticed a real willingness of Le Havre professionals to get involved in ship repair. "The memory of the ACH is still very present and there is a real desire here to return to the maritime world. There are all the mechanical and hydraulic skills in Le Havre. I've been around 50 to 100 subcontractors who are ready to work for the big yacht." Benefiting from the support of the authorities and the port of Le Havre, Florence Vareilles is a member of the new association Filière Normandie Maritime, created to support and federate the companies of the region.