An XL winter storage shed
Servaux Nautisme has just opened, in autumn 2017, a wintering shed on the port of l'Estaque in Marseille. The 4,500 m² building, formerly operated by DHL, located within the Grand Port Maritime de Marseille (GPMM), has been fully refurbished to accommodate boats up to 20 m in length. A gently sloping ramp has been built for access to the hangar and Servaux Nautisme has specially acquired a tractor and hydraulic bers for handling. The premises have been completely secured.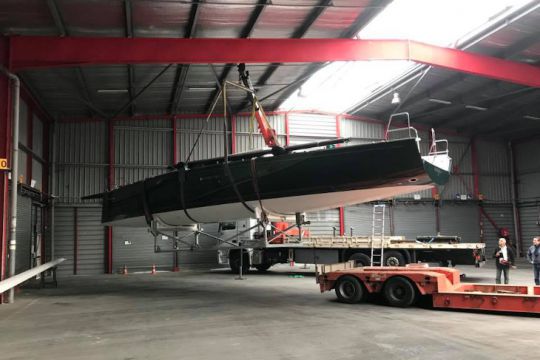 An enlarged port afloat
While Servaux Nautisme already had a concession for the management of 60 floating berths for vessels up to 10 m, this was extended at the beginning of 2017. With an additional 115 m of quay space, the company has 20 additional berths for boats up to 25 m in length and 4.5 m in draught. Storage containers are also rented on the quay.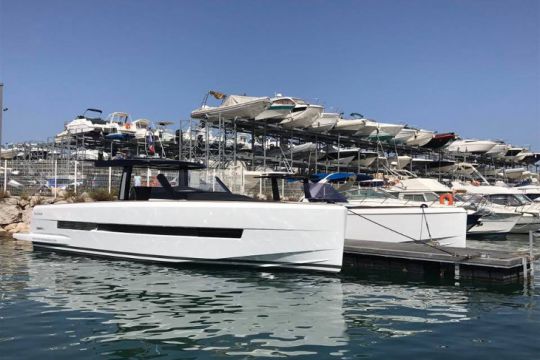 Complete services
Servaux, present in the merchant navy since 1912, is currently in the process of a complete offer in the nautical industry. "We are present in Marseille, Le Havre and Le Cannet for big yachts and yachting" explains Maxime Leriche, Our nautical complex of l'Estaque already included a dry port with 300 berths, a hardware shop and floating berths for 60 boats. We distribute the Fjord, Bavaria and Zodiac boat brands and Suzuki and Tohatsu outboard engines. Since the beginning of 2017, our store has taken over the Accastillage Diffusion franchise, we have 20 more places afloat and we are opening the 4500 m² winter storage shed. Thanks to our internal skills and our network of subcontractors, we can offer maintenance and light reefing services on wintering boats. Out of about fifty Servaux employees, 11 work for the nautical branch!"