The manufacturer Black Pepper Yachts, known for its Code range (from the smallest to the largest: Code # - Code 0 - Code 1 - Code 2) wants to make the buzz by adapting foils on its Code 1.
Code 1 is a 40 foot (12 m) unit that combines clean lines, modern design and classic materials. Code 1, like all the brand's models, plays the elegance card. Performance is not forgotten to guarantee the pleasure of owners able to afford such toys.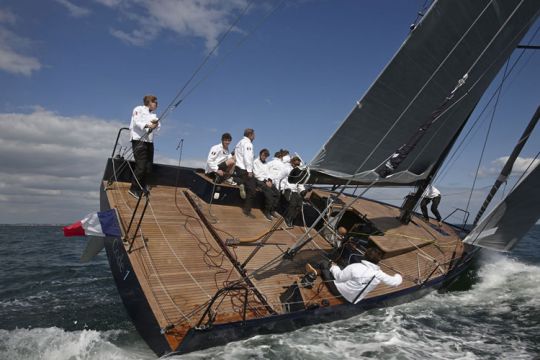 Foils on a production sailboat
Already on the Code, carbon is next to teak, Dyneema is close to alcantara upholstery. The codes are a mix of genres always in search of beauty and efficiency. This time, to go further, Black Pepper decided to add foils to the Code 1 hull! Advertising effect to make buzz or real efficiency to go faster? We'll have to wait to see him on the water rubbing up against the competition before we can judge.
Marc Lombard with pencils for this foiler
Based on the already existing powerful hull of Code 1, this foiler, the study of which has been entrusted to Marc Lombard Yacht Design Group, is currently under construction and will be launched in April 2018; its first public appearance will take place in the Mediterranean on the occasion of the"Giraglia Rolex Cup" (June 2018).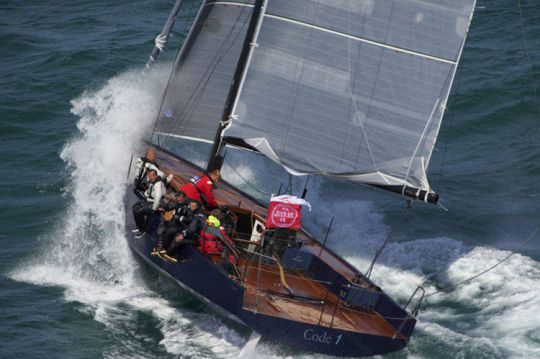 A softer version also in the boxes
At the same time, Black Pepper Yachts is studying a"Cruiser" version of Code 1, which will be fitted without foils, ballasts, wheel steering and simplified rigging. This is to meet the expectations of owners who want something beautiful, but not complicated.