To begin, could you explain us the atypical path that led you to the creation of Astus Boats?
J-H Pommois : My first job was the fur trade, with a shop in Morbihan. I then took over the family mink farm in Brec'h for many years. In the early 2000s, I wanted to change and entered the national education system as a technology teacher. I started building boats in parallel. After 2 years, I thought that at 40, it was time to do what I really wanted to do. In 2004, I created Astus Boats and transformed my old mink farm into a shipyard.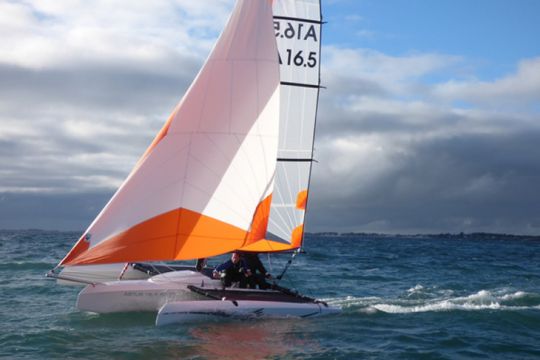 Today, can you summarize Astus Boats in a few figures?
J-H Pommois : The yard employs 7 people and produces 4 models of sailing trimarans, between 16 and 24 feet. We build about thirty boats a year in our 1500 m² workshop. All the polyester is made in-house, including the moulds. The annual turnover approaches 700 € k?. The Astus 20.2 sails today in more than 120 specimens. 60% of our business is exported.
Beyond the figures, the heart of our activity is to produce boats for the raid and the small friendly regatta. We make boats that are nomadic and truly transportable, not just movable. They are light, easy to launch and can be towed with a conventional vehicle.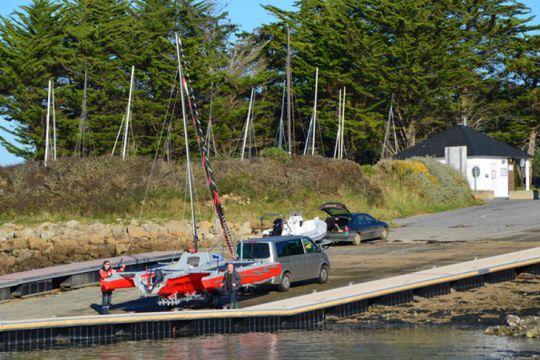 How would you describe your typical client?
J-H Pommois : Astus Boats' clientele is quite varied. It ranges from the young dynamic quadra to the experienced retiree. Some come from the monohull and are looking for speed. Others are coming from sports catamarans or windsurfing and, as they get older, they want a little wiser support while keeping a feeling. Following the current trend, some boaters buy an Astus Boats to have a toy for fun and will rent a bigger boat elsewhere to cruise.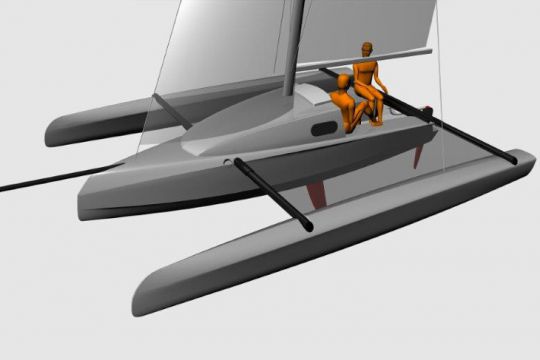 You renew your 20 foot trimaran with the arrival of the Astus 20.5. What is the approach behind this new product?
J-H Pommois : Today, we are gradually renewing the whole range, working on the hull and rigging. We made our first boat with the architecture firm VPLP in 2016, the Astus 16.5. The synergy with them has been very good. Astus Boats keeps its image of simplicity, with efficient and economical solutions like telescopic beams, and VPLP brings performance. This worked well with Astus 16.5 and we are therefore renewing the experience for Astus 20.5. By keeping the same architect, we bring a homogeneity to the range, an approach that we will continue.