The Grand Large Yachting group took over the Fora Marine shipyard, builder of the RM yachts, at the helm of the Commercial Court in February 2020. Its co-founder, Stéphan Constance, explains the situation and the projects for the boat brand.
What was RM's situation at the time of the recovery? Why were you a candidate for the acquisition of Fora Marine?
It's a dramatic situation. The shipyard costs EUR 200 000 per month and in recent years the boats have only brought in EUR 100 000 per month. 100,000 euros were lost every month, leading to a loss of 1.4 million euros. The company's clean-up equation is very complicated. A lot of thought has gone into it, and we have only just begun to take a position on it. But Grand Large has levers to restore a healthy situation. If we've taken an interest, it's because of the love for the RM brand and the quality of its teams. People are one of its main assets. We have taken over 80% of the staff. RM is based on a triptych:
performance, notably through Marc Lombard, with whom we wish to continue working
distinctive design. The flashy colors were a great idea by Martin Lepoutre
the Comfort that make them sailboats for the family and for the trip
It is an equation to be preserved and developed.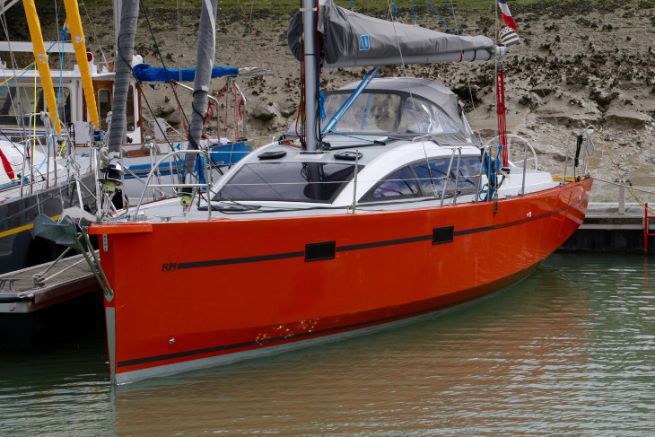 What are the levers you are using to develop RM sailing yachts?
We have three levers:
industrial know-how, with an organization that already operates within the Grand Large group
pooling of purchases. You don't buy at the same price from a shipyard with a turnover of 6/7 million euros and from a group with a turnover of 60 million euros. This will help to reduce losses.
distribution abroad, which today accounts for only 20%, mainly in Spain and Italy. I have feedback from Grand Large distributors who are interested in RM.
Major projects have already been launched on the ERP for example.
What about Fora Marine's use of subcontracting and possible internalization within the group, as well as RM's establishment in La Rochelle?
We've never relocated a job site before, except for Gunboat. We don't want to lose the men, and the infrastructure's adequate. We were told at the time of Garcia's takeover that we wouldn't stay in Condé-sur-Noireau. We're still there. As for internalizing the work done by suppliers, that's not our plan. As we said in court, the ability to internalize is more of a back-up in case of a problem in the market or with a defaulting supplier.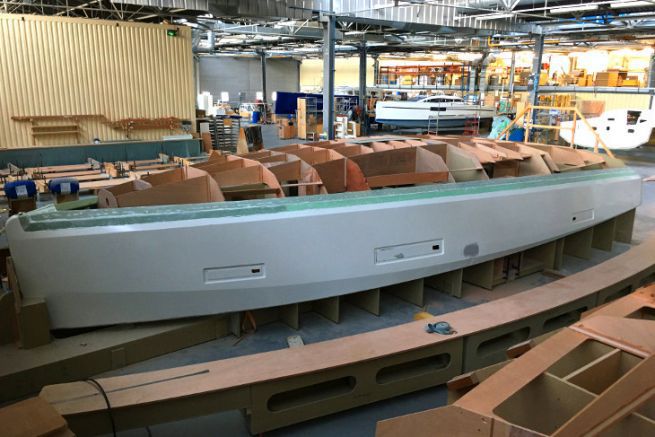 What is the business situation and future goals?
Today, former customers have priority over orders before the summer of 2020 (Editor's note: The views of Stephan Constance and former clients are detailed in a dedicated article). New customers are positioning themselves for 2021. The aim is to restore confidence with a target of 8Meuros in 6 years, going back to what has been done in the past. To achieve this, we need to promote the high quality of RM yachts' construction methods to yachtsmen so that they can charge a tariff price, without having to make big discounts.