A multi-function robot for marinas
The Jellyfishbot, designed and manufactured by the French company IADYS, is intended to assist marina managers. Initially designed for cleaning the water, this remote controlled drone can perform several functions:
Depollution and cleaning by collecting micro and macro waste through a net. Debris, plants and plastics can be collected in sizes ranging from 300 microns to several tens of centimetres
Cleaning up light or viscous oil pollution by adding sorbents
Deployment of anti-pollution booms
Inspection of port infrastructures with a camera
Reception of yachtsmen and guidance to their berths
Transport of light objects to port users
Measurement of water quality using on-board sensors
Bathymetry by the addition of sonar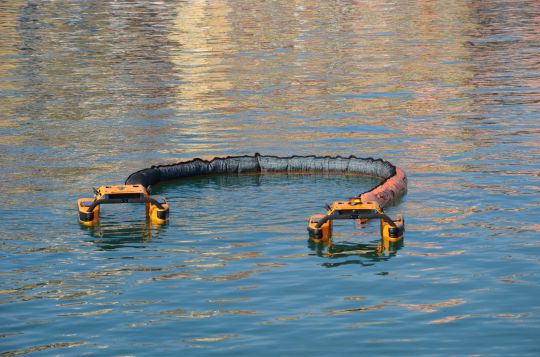 Technical data of the Jellyfishbot
Wide and 70 cm long, the Jellyfishbot is 50 cm high. He weighs 50 pounds. The robot can operate for 6 hours without recharging. Her maximum speed is 2 knots. It covers a cleaning area of 1000 m² during one hour at an average speed of 1 knot. The capacity of the collection nets is 80 L of floating waste or 30 L of oil.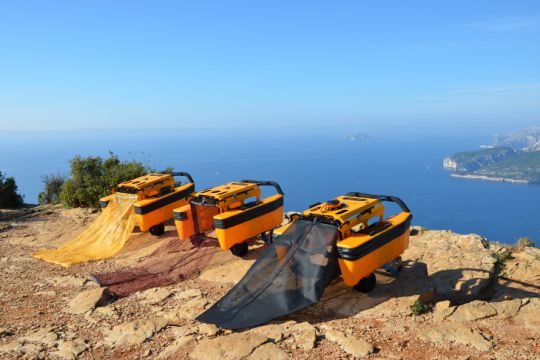 Its compactness allows it to reach the areas of the marina that are not easily accessible and where pollution is concentrated. The quick change of threads or batteries allows uninterrupted operation.
The Jellyfishbot is now remotely controlled, with a range of at least 1 km. A stand-alone version is under consideration.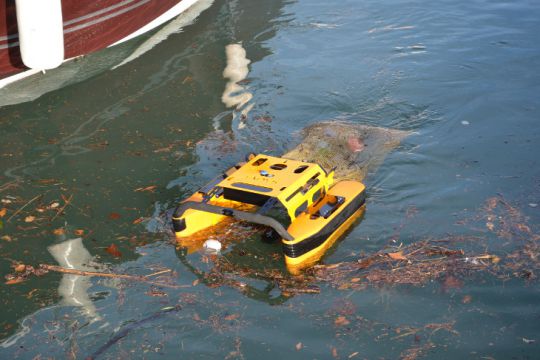 A showcase for the marina and a tool to highlight the environment
In addition to its practical function, the Jellyfishbot has a double interest. "It is a technological and environmental showcase for the marina, both visible by its colour and silent thanks to the electric propulsion. It is also a tool for raising awareness of pollution and plastic waste, among schools and onlookers, which appeals to local authorities" explains Nicolas Carlési, founder of IADYS.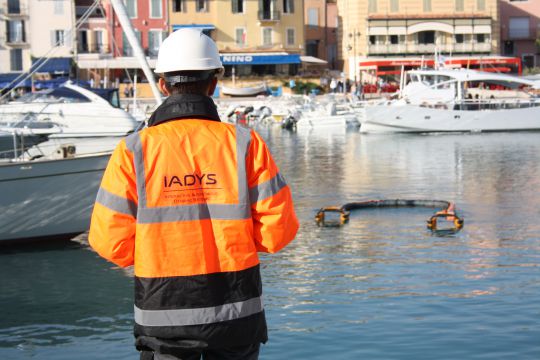 While it is easy to learn how to use it, the Jellyfishbot also enhances the profession of harbour agents. Less painful and more efficient than the landing net, it attracts boaters and rekindles the dialogue with port users, while making the work more rewarding.